Like fishing? Registration is still open for the 2017 Herman Lucerne Memorial Backcountry Fishing Championship. It's a two-day tournament on September 15 -17, 2017 with a unique seven-species format to benefit the angler experience of Everglades National Park. Anglers are challenged to catch at least one Tarpon, Redfish, Snook, Seatrout, Snapper, Bonefish, and Black Drum. Awards are given in 22 individual categories at the ceremony hosted at the Islander Resort in Islamorada, FL. Over the last five years, the HLM has raised more than $100,000 in funds to augment the federal government's budget allocation for Everglades National Park, earmarked specifically for infrastructure that supports the activities of anglers and sportsmen in the Park, such as maintaining the chickees, boat ramp and dock improvements, channel markers, pole and troll signage, and navigational aids. The Herman Lucerne Memorial Backcountry Fishing Championship was founded in 2000 by Homestead Hospital and Palmetto Bay resident Dr. Lloyd Wruble in honor of the late Herman Lucerne, a pioneer and legend in backcountry fishing in Everglades National Park. Limited to the boundaries of Everglades National Park, the tournament is a unique and challenging two-day, "catch and release" event that welcomes anglers of all skill levels, both young and old, and male and female. Anglers may use bait, artificial or fly tackle, and may be guided or unguided. There's a raffle, and one of the sponsors is Evinrude BRP this year, giving one lucky winner the chance to take home a brand new 150 H.O. Evinrude E-TEC G2 engine (or $10,000 cash). CLICK HERE to register. Better hurry!
Seniors in the Village take note: The Village of Palmetto Bay Age-Friendly Initiative is conducting a survey among Palmetto Bay residents age 50 and over "to understand the community's views and what we will need as we age in order to make Palmetto Bay a great place to live, work, and play." Responses will be shared with residents, partners, stakeholders, and community leaders, and will help inform an update to the village's Age-Friendly Action Plan. To learn more go to CLICK HERE.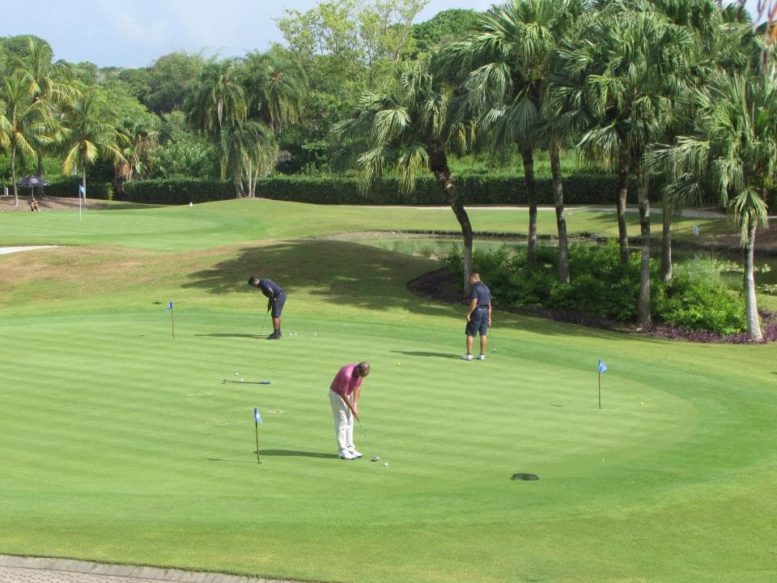 Congrats to the Town of Cutler Bay for raising a record amount of $6,560 to support the Cutler Bay Community Fund at the 9th Annual Cutler Bay Open Golf Tournament! On Saturday July 8 more than a hundred golfers participated in 18 holes of scramble golf at Deering Bay Yacht & Country Club for the tournament. The town surpassed expectations. For additional information regarding upcoming special events just visit the Town's website at www.cutlerbay-fl.gov or contact Kimberly Holmes, Special Events Coordinator at (786) 573-5577.
"Too Jewish?" South Florida's Avi Hoffman, a multi-talented actor, director, comedian, singer, and Jewish cultural activist brought his award-winning New York show Avi Hoffman's "Too Jewish?"  to the Stage Door Theatre in Margate 20 years ago. His life was never the same. Now, he's back! Avi Hoffman's "Too Jewish?" will open on July 19th, and run through August 3rd. The Stage Door Theatre is at 8036 W Sample Road, Margate, phone: 954-344-7765. But you don't have to drive to Margate because there will be two performances in Aventura at the Jewish Cultural Arts Theatre (JCAT) July 18 and 25 at 7:30 p.m. The JCAT is located at 18900 NE 25th Avenue. For info call 305-932-4200. Hoffman, a child of Holocaust survivors, was taught at an early age to appreciate the beauty and depth of Jewish literature, music, and tradition.  In 'Too Jewish?" he combines a delightful mix of music, comedy, impersonations, and personal reminiscences to take his audiences on a journey through his own Jewish roots, and to illustrate the traditions and history of his beloved Yiddish culture.
Thought of the Day:

Honesty is the first chapter in the book of wisdom. – Thomas Jefferson
Gary Alan Ruse contributed to this column.