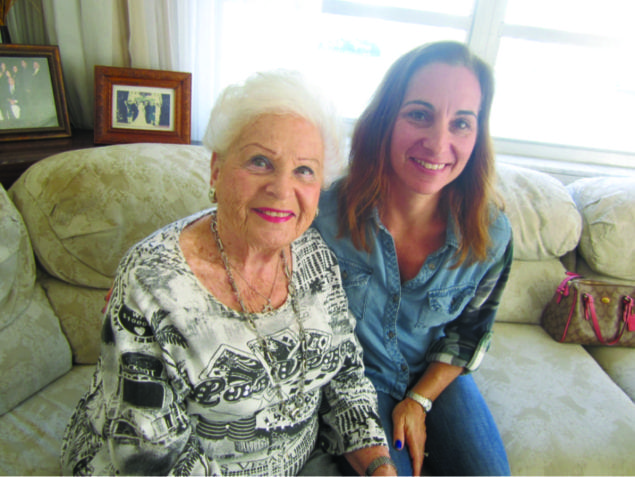 Links of Life is a unique volunteer program designed to bring cheer and companionship into the lives of seniors throughout Broward and Dade counties. Designed for both seniors living on their own and seniors in assisted living facilities, Links of Life pairs caring friends to visit on a weekly basis. They share experiences, spend quality time, celebrate special occasions and create wonderful memories together. This inter-generational program is not just about visitation. It's about friendship. It's about community.
The Visits – A Gift of Mutual Benefit
Weekly visits open an entire new world of social connection and interaction for a senior. Relationships of care and devotion are fostered between seniors and designated Links of Life volunteers.
For the seniors, simply knowing that someone with a kind heart is there to lend a sensitive ear or hold their hand is reason enough for them to smile and feel uplifted – all week long.
For the volunteers, there is the boundless sense of satisfaction of performing a deed that is deemed of highest virtue in Judaism – showing due respect for the elderly, helping ensure that their golden years are as pleasant and rewarding as can be. The visits also allow for volunteers to be mentored – to learn the valuable lessons of life's journeys from those who have traveled its many miles.
Together, seniors and volunteers develop a newfound appreciation for the joys and blessings of life. By sharing personal experiences and accomplishments, they inform and enrich each other's lives. A mutual gift indeed.
United Jewish Generations (UJG) is dedicated to serving Jewish seniors of all backgrounds and affiliations with unconditional love. It is the goal of UJG to bring happiness, enjoyment and inspiration through various programs and events. Additionally, UJG promotes Jewish pride, practice and values by offering educational lectures and experiences of our heritage. We offer Shabbat & holiday services, Jewish cultural shows, chaplaincy visitations, facility placement, life cycle ceremonies, and much more. Under the auspices of Chabad and guided by the teachings of the Lubavitcher Rebbe, UJG serves as an oasis of strength, hope, and purpose to all.
To request a volunteer or to become a volunteer, please call 305-770-4540 or email links@unitedjewishgenerations.com
If you would like to contribute to this program, please visit: www.UnitedJewishGenerations.com/donate