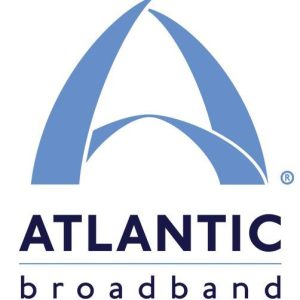 Significant enhancements are now happening for customers of Atlantic Broadband – but you've got to have the right equipment first. Atlantic Broadband began a transition to an all-digital platform on all "Limited" and "Value" channels on March 7, which requires that customers install updated components themselves in their homes.
To avoid interruption in service, customers without a digital receiver or adapter need to quickly pick up the equipment for each television at a local Atlantic Broadband office (see below) or order online at www.atlanticbb.com/getdigital. Up to two digital adapters are available at no cost.
This switch to digital makes it possible for Atlantic Broadband to bring customers even more HD channels, and enhanced picture quality and sound – along with other major updates this year, including the launch of faster internet up to 250 Mbps.
The first group of channels migrated to digital on March 7, while the final group will be completed by March 21, at which time all limited and value channels 2-85 will be broadcast exclusively in digital format.
Digital receivers and digital adaptors are available locally at the following Atlantic Broadband offices, during regular business hours.
1681 Kennedy Causeway, North Bay Village, FL 33141

4245 SW 71st Avenue, South Miami, FL 33155
Customers may also call 844-495-3128, or order online at www.atlanticbb.com/getdigital. For more information on how to set up your new adapter, please visit www.youtube.com/watch?v=RPS29WSu-Ok.