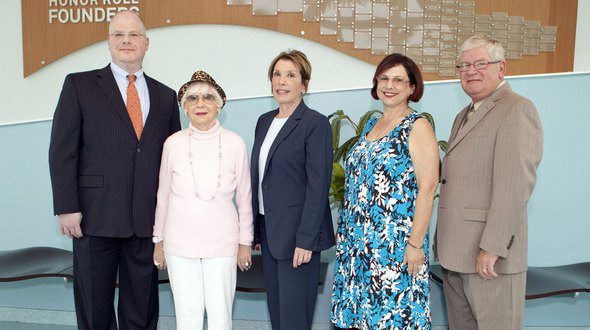 Aventura Arts & Cultural Center proudly announces that Vi at Aventura has returned as a valued sponsor for the 2016 season. Marking its sixth consecutive year of support, the senior living center is sponsoring three of the Center's stellar presentations: Live in Central Park (Revisited): Simon & Garfunkel Tribute and the upcoming ABBA Mania (February 12); and Steppin' Out Live with Ben Vereen (February 14).
"We are extremely grateful for continued support from our community partners such as Vi, which enables Aventura to offer topquality programming to our residents and attracts visitors," said City of Aventura Mayor Enid Weisman. "Vi's long-term commitment to the Center, which began during its inaugural year, has helped us to create memorable experiences in the theater."
Vi at Aventura is also hosting pre-show champagne receptions for ticketholders before its sponsored performances.
"We are proud to support culturally rich programming that celebrates great performers, such as Ben Vereen, and pays tribute to iconic musicians including Simon & Garfunkel and ABBA, said Marjorie Aloni, Community Relations Manager, Vi at Aventura. "Aventura Arts & Cultural Center consistently provides a wide range of arts programming that enriches the lives of our residents, as well as the entire community."
Vi at Aventura is a "Type A" continuing care retirement community featuring independent living, assisted living, Alzheimer's/memory support care and skilled nursing care, located across from Aventura Mall and adjacent to the Fairmont Turnberry Isle Resort & Club.
The Broward Center for the Performing Arts manages the Aventura Arts & Cultural Center, a 14,864-square-foot, 330-seat waterfront complex that hosts performing arts, cultural and educational programming for all ages. The Aventura Arts & Cultural Center is located at 3385 N.E. 188 Street in Aventura. Join the conversation on Twitter at #aventuracenter.