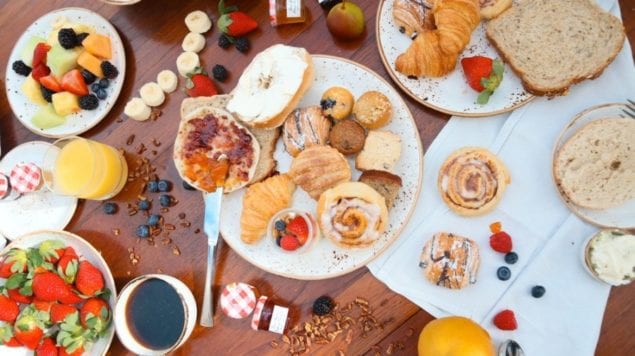 Mom's special day is quickly approaching, and she deserves the best, like a champagne, over-the-top brunch and unique spa treatments. Escape from a traditional celebration and treat mom to the ultimate Turnberry day.
Start mom's Sunday off with "The 52" Brunch at CORSAIR kitchen + bar, offering bottomless mimosas and an extravagant kitchen counter buffet that features specialty items, such as Stone Crabs, waffles and omelets. On Mother's Day and, 52-weekends a year, mom can choose from seven core cook-to-order brunch classics that are featured with a different weekly twist – Eggs Benedict, French toast, a Chef select skillet, Mac n Cheese, Egg Sandwich, Salad and Acai Bowl – all-inclusive for $45++ per person. Take brunch to the next level with the signature 52-ingredient Bloody Mary Bar, which offers mom endless sweet and savory additions to spice up her day for just an additional $8.
Turnberry's new spa, âme Spa & Wellness Collective, is celebrating mom all month with special May offers. Join mom for a duet Mother-Daughter Experience by Natura Bissé featuring an exquisite damask rose and diamond dust for $449, or give her personal serenity for $249. From traditional massages to a Hypnotic Facial, upgrade mom to âme's Spa Wave table, which uses a warm, water-filled pillow top along with vibrational sound and color therapy.
"âme offers a new kind of spa experience, one that truly cannot be found anywhere else," explains Spa Director Tammy Pahel. "It is the ideal place to take mom for her special day."
For spa appointments: 305-933-6930; for reservations at The 52 Brunch: 786-279-6800. Visit TurnberryIsleMiami.com.