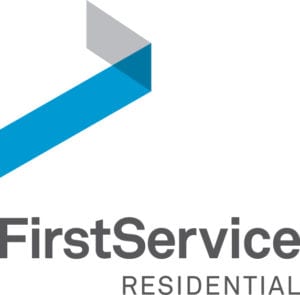 FirstService Residential and Comcast have entered into a strategic partnership agreement that offers residents of FirstService Residential and Comcast unprecedented value for their video and Internet needs.
"As the industry leader, we are always looking for innovative ways to improve our residents' quality of life and the level of services we are able to provide," said David Diestel, regional president, South, of FirstService Residential. "Comcast, an industry leader, offers the latest telecommunications technology, and we are thrilled to offer this exclusive value and exceptional service to our residents."
Under this new partnership, associations of 75 units or more will have two programs from which to choose, both of which include the latest in digital services, high-speed Internet access and the market-leading Xfinity X1 platform:
Bulk Program: Associations can purchase services from Comcast in bulk at a heavily discounted price. Upgraded services are offered at special discounted rates. In addition, Comcast will pay a door fee to associations.
Marketing Program: This option was created for associations that wish to offer residents the opportunity to obtain any combination of video, Internet, phone and security/home monitoring solutions, but prefer not to obtain them from Comcast on a bulk basis. In exchange for exclusive marketing rights, Comcast will pay a door fee to associations and provide service to individuals at retail prices.
FirstService Residential will pilot the program in the South Florida tri-county area in early 2017 prior to rolling it out to the rest of the state.
"Comcast is so excited to partner with FirstService Residential and bring residents the future of entertainment," said Rafael Visbal, vice president, Commercial Development for Comcast
Florida. "At Comcast, we're driven to create the best entertainment and online experiences for
FirstService Residential's residents—from X1, the most complete way to access entertainment on any screen, to the fastest in-home Wi-Fi, and more. Our commitment is to give residents access to an entertainment experience like no other with the best in TV, Internet, voice and home security."
For more information about this partnership, please contact vendorprograms.fl@fsresidential.com.