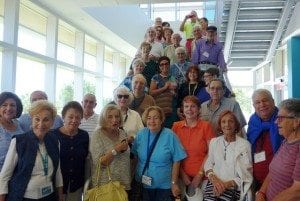 "Here, There and Everywhere" – while famously known as the title of a Beatles song, it is also the trend that is taking off relative to the world of retirement pursuits. Such interests were once mahjongg, bridge, golf, tennis, and self-help lectures. Today, many retirees go back to school in their spare time. Intellectual pursuits are the catchy buzzwords.
Programs like Nova Southeastern University's (NSU) Lifelong Learning Institute (LLI) have been around for years at both NSU (since 1977) and other universities. However, a newer phenomenon is bringing the classroom to folks who, for one reason or another, are unable to reach a main university campus. For more than ten years, the NSU LLI has established relationships with retirement communities in the tri-county area, bringing a new dimension to the otherwise traditionally based lifestyle choices once offered in these residences.
With support from LLI's parent college, NSU's College of Osteopathic Medicine, this trend of off campus expansion reached the university's regional campus of North Miami Beach in October 2015. The first series on classical music, "Diverse Evaluations and Interpretations of Classical Music," was an exploration of varied approaches to diverse musical styles over different periods of time. Two additional courses will be offered on the North Miami Beach Campus beginning on Monday, January 25: An Introduction to Music-Drama Relationship in Select 19th-Century Operas with Judith Etzion, Ph.D. and Remembering our Lives: 1940's – 2000 with Vincent Toscano, Ph.D.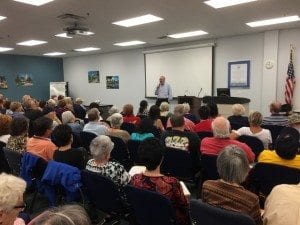 Public interest is a key factor in the trend of mature adults pursuing educational options in their leisure time. Creative professionals in the aging field know they must address this demand for high-level educational offerings. To keep up with the times, adaptability is not only a reality, but a business necessity. For the world of lifelong learning, the challenge will be to continually evolve in the hope of satisfying the increasing academic demands of an aging boomer population.
For more information about Nova Southeastern University's Lifelong Learning Institute, visit www.nova.edu/lifelonglearning; phone: 954-262-8471; Email: LLI@nova.edu.