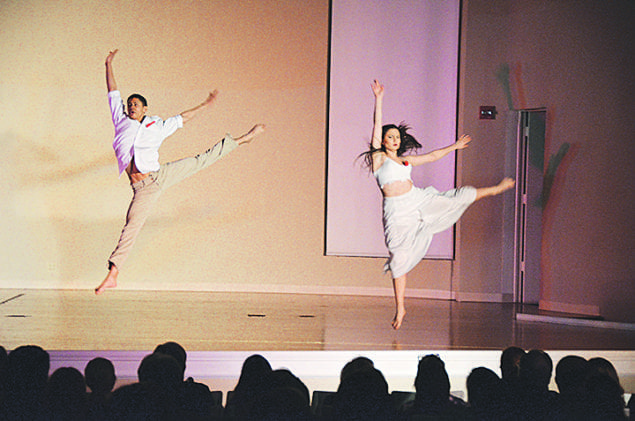 The Gulliver Preparatory Dance Club recently hosted its Annual Dancers Responding to AIDS (DRA) Benefit at the school's Miller Drive Campus. Proceeds from the event benefitted Broadway Cares/ Equity Fights AIDS, which supports AIDS research, treatment and social services for those living with the disease.
A dozen regional dance programs participated in this non-competitive event that helped to generate funds for DRA, while an official from the DRA headquarters in New York City, Chip Beyers, attended.
The list of dance programs in attendance follows: Artistic Soul Dance Studio, Devon Aire K-8 Center, Gulliver Academy, Gulliver Preparatory, John A. Ferguson High School, Miami Arts Studio 6-12@Zelda Glazer, Our Lady Of Lourdes Academy, Palmetto Senior High School, Riviera Preparatory, South Dade High School, South Miami Center for the Arts Middle and W.R. Thomas Middle.
Dancers Responding to AIDS, founded in 1991 by former Paul Taylor Dance Company members Denise Roberts Hurlin and Hernando Cortez, is a program of Broadway Cares/Equity Fights AIDS, one of the nation's leading industry-based, nonprofit AIDS fundraising and grant-making organizations.
By drawing upon the talents, resources and generosity of the American theater and dance communities, since 1988 Broadway Cares has raised more than $225 million for essential services for people with AIDS and other critical illnesses across the United States.