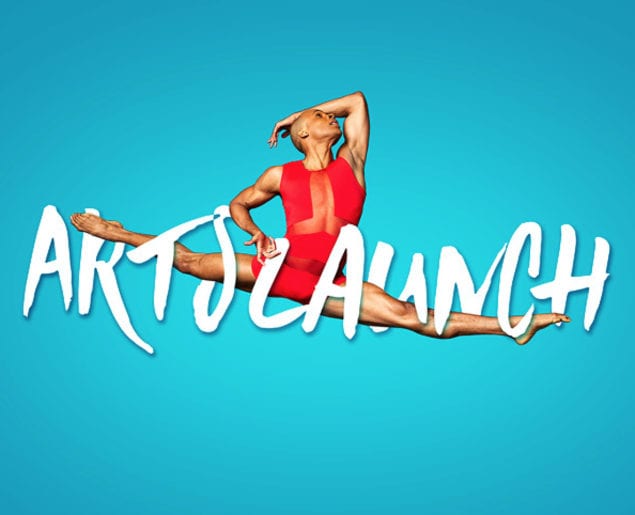 The Adrienne Arsht Center for the Performing Arts of Miami-Dade County has announced event details for ArtsLaunch2017, a free annual celebration to begin South Florida's arts season and celebrate the center's official box office opening, scheduled for Sept. 9.
Created in partnership with the local arts community and DWNTWN Art Days, ArtsLaunch2017 includes performances, workshops, chef and mixology demos, kids activities, tours and much more. On that day, the public also will have the first opportunity to purchase tickets to more than 40 shows for the Arsht Center's 12th season.
ARTSLAUNCH2017 SCHEDULE:
Miami DDA Community Arts Village — Everyone is invited to stroll through the Ziff Ballet Opera House stage from 10 a.m. to 5 p.m. where more than 100 of Miami's cultural organizations will showcase their arts offerings for the upcoming season. Guests are encouraged to take selfies on stage!
ArtsTalk — Local arts leaders and patrons come together for thoughtful conversation inside the Peacock Foundation Studio from 10:30 a.m. to noon. Topics include:
• Miami's Billion Dollar Industry — The arts are an economic and employment powerhouse. Hear new statistics on how Miami-Dade County's cultural community is leading the way.
• Innovation: The Disney Perspective — A Disney Tour management director gives an inside look at how Disney Theatrical is leading the live entertainment industry with new technologies and initiatives.
Interactive Workshops — Beginning at 10 a.m. in the Carnival Studio Theater, "behind-the-scenes" workshops will be offered by the center's resident companies and community arts partners including Miami City Ballet, Zoetic Stage, City Theatre, Miami Lighthouse for the Blind and more. At noon, Broadway fans can join an interactive workshop to learn choreography from one of Broadway's most iconic numbers, All That Jazz from Chicago.
Mini Concerts — Enjoy intimate 30-minute performances inside the Ziff Ballet Opera House and Knight Concert Hall's Green Rooms from 10:30 a.m. to 5:30 p.m. Artists to be announced.
The Color Purple Sneak Preview — Enjoy performances from the cast of Broadway's The Color Purple followed by a Q&A inside the Peacock Foundation Studio at 2 p.m.
On Your Feet!'s "Sing Like Gloria Contest" — Fans will get to witness who will be crowned the winner of On Your Feet!'s "Sing Like Gloria Contest" while enjoying performances from the top finalists from 4 to 5 p.m. inside the Peacock Foundation Studio.
Get On Your Feet Power Hour — Starting at 5:30 p.m., guests will enjoy a full hour of back-to-back Gloria Estefan hits during a pep rally led by the Miami Heat Street Band inside the Knight Concert Hall. This event will get everyone excited and ready to join the conga line immediately after.
The longest international conga line! — It's time to shake your body. In celebration of On Your Feet, all are welcome to join the fun and form the longest international conga line Miami has ever seen at 6:45 p.m. Guests are encouraged to wear T-shirts (or other apparel) representing their home country to showcase and celebrate the most nationalities in a single conga line.
FOOD AND DRINKS
Farmers Market and The Café at Books & Books — Florida-grown seasonal fruits and vegetables, meats, prepared food and beverages will be available for purchase on the Thomson Plaza for the Arts from 9 a.m. to 2 p.m. The Café at Books & Books will be open for dining from 9 a.m. to 10 p.m.
Chef Demonstrations — Enjoy light tastings from the center's onsite restaurant, BRAVA By Brad Kilgore, during chef demonstrations from 11 a.m. to 2:30 p.m. James Beard Award semifinalist Chef Brad Kilgore will demonstrate the culinary skills responsible for making BRAVA By Brad Kilgore one of Miami's hottest restaurants! Each chef demonstration lasts approximately 20-30 minutes. Limited capacity (first come, first admitted).
Food Boulevard and Sweet Street — From noon to 6 p.m. the Arsht Center is closing 14th Street (between Biscayne Blvd. and North Bayshore Drive) for a block party complete with pop-ups offering savory and sweet treats from a few of Miami's favorite eateries. (All food and drinks will be available for purchase.)
Mixology Demonstrations — Guests will learn how to prepare refreshing cocktails with the help of BRAVA by Brad Kilgore's top mixologists at 3:30 and 4:30 p.m. Limited capacity (first come, first admitted).
AND MORE!
Kids Zone — From 10 a.m. to 5 p.m., families and children can enjoy a Finding Neverland-themed "Imagination Station," face painting, balloon artists, a silent disco party and other fun activities hosted by community partners on the Thomson Plaza for the Arts.
Haircuts for Kids — From noon to 6 p.m. on 14th Street, kids will receive a complimentary grooming service by a BUZZ BOXX stylist/mentor who provides one-on-one bonding and words of encouragement. The BUZZ BOXX – DO BETTER PROJECT is designed to help youth look better, feel better and. in turn, do better.
Walking Tours — Get to know the Arsht Center! Campus wide walking tours will be offered from 10:30 p.m. to 5:30 p.m. (every hour on the half hour).
Test Drive Your Subscription Seats — From 11:30 a.m. to 12:30 p.m., and from 3 p.m. to 4 p.m., jazz and classical music fans will be able to "test drive" different seat locations in the Knight Concert Hall. Guests who purchase a subscription on site will receive a free gift.
ArtsLaunch2017 Closing Party — End the day on a high note with a high-energy evening after-party featuring live music from local bands and deejays on the Thomson Plaza for the Arts from 7 to 10 p.m.
Parking will be available in Lot C, 1201 NE Second Ave., for $5 throughout the day.
In addition to the ArtsLaunch2017 activities, the Arsht Center's box office will be open throughout the day offering guests a chance to be one of the first to buy tickets for 40-plus shows in the 2017-18 season – with no handling fees all day (in-person only).
Updates on ArtsLaunch2017 can be found at www.arshtcenter.org/artslaunch.
Ride the Miami Trolley to the Arsht Center stop on Biscayne and 13th street or the Metromover to the Adrienne Arsht Center Station.
All guests entering the premises will be subject to bag checks and inspection by hand-held metal detector. Backpacks and weapons are not permitted. Please allow extra time in your plans for this new process. Your safety is our top priority, and your patience is appreciated.