The Barnacle Estate in Coconut Gove has weathered many storms over the last 121 years – not the least of which was the hurricane of September 2017. But nothing could get in the way of Bash on Bay 2018 — the Barnacle Society's signature event of the season where patrons, families, and friends come out to celebrate like it's 1891.
The much anticipated annual event, taking place this year on Saturday March 24,  offers a little bit of everything — for the young and the young at heart. And if you want to slip on your favorite Victorian garb, or a captain's frock, this is your big chance. Period costumes are strongly encouraged — as is having a great night out at Miami's best backyard on the bay!
The 2018 Bash on the Bay commemorates the birth of one of Coconut Grove's most charming and influential pioneers, is not only one of those annual events, but is the signature party of the season for The Barnacle Historic State Park. And this year, party-goers will enjoy a buffet dinner by Whisk and live music by Mr. Ree along with a silent auction on the scenic bay-front grounds of Commodore Munroe's 1891 house.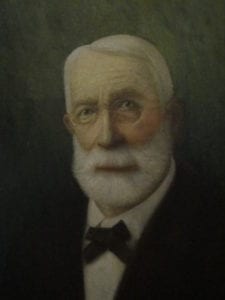 Munroe's residence, now The Barnacle Historic State Park, is the oldest home in Miami-Dade. He was the founder of the Biscayne Bay Yacht Club and held the position of Commodore there for 22 years.
RSVP now or by call 305-442-6866 by March 21 for the best price: $50 for members of The Barnacle Society, $60 for future members, and $10 for children ages 10 and under. Tickets are $70 for all at the gate.
For $25 more, enjoy early VIP admission, silent auction preview, and a twilight tour of The Barnacle with complimentary champagne on the front porch. The event takes place from 6:30 – 9 p.m. with VIP admission from 5:30 – 7 p.m.
And don't forget, period costumes are not only welcomed — they're strongly encouraged!
The Barnacle Society also hosts moonlight concerts and outdoor films, other family-fun events throughout the year. All events take place at the Historic Barnacle State Park, 3485 Main Hwy., Miami, Fla., 33133.
For information about The Barnacle Society or to volunteer or become a member,  please call the Ranger Station at 305-442-6866. RSVP now.