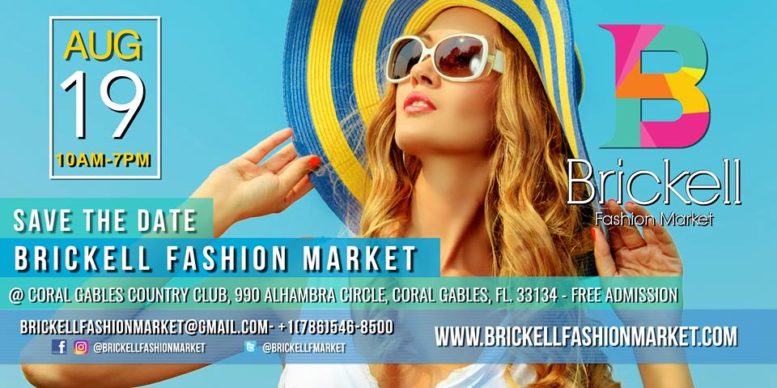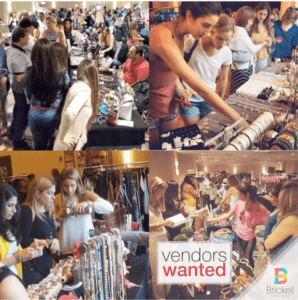 GMT Retail Group proudly present the latest edition of Brickell Fashion Market. This event infuses international style, fashion, makeup and trendsetting gurus with Miami's southern hospitality. Here is your opportunity to get in on the action while supporting a very worthy cause.
This event features a fashion expo concept with national and international entrepreneurs, designers and boutiques. The objective is to provide a platform where up coming fashion designers, Makeup Artists (MUA) and independently owned boutiques can confidently and artistically present their skills and designs to public consumers.
The event will be marketed to Miami's trendsetting, fashion conscious and style savvy consumers using various media and social outlets such as Facebook, Twitter, Instagram, advertising, and many more.
The Vendor as well as the sponsor opportunity is a great way to get your products/services in front of Miami's fashion elite.
To become a Vendor, you need to send an email to: brickellfashionmarket@gmail.com, that state what type of merchandise you will be vending, please include the application form, attach 5 photos of your products. You will be required to sign a Vendor Contract and pay your fee.
REGISTRATION TO PAY YOUR FEE IS OPEN.
YOUR PARTICIPATION WILL ONLY BE ACCEPTED IF THE MERCHANDISE IS WITHIN THE FOLLOWING CATEGORIES:
– Jewelry/Accessories
– Clothing (Women, Men, Children)
– Swimwear & Activewar
– Intimates & Sleepwear
– Shoes
– Accesories (Handbags, Hair accessories, hats, scarfs)
– Spa Services (Massage, Facials, Nail Care, Waxing, etc…) – Home Decor (Candles, Decorations, Curtains, Wall Art, etc..)
– Beauty (Hair, Makeup, Manicures, Eyebrow Threading/ Waxing, Eyelash Extension
– Food & Beverages,
And much more!
Don't hesitate to contact us if you have any questions or need additional information: (786) 546-8500