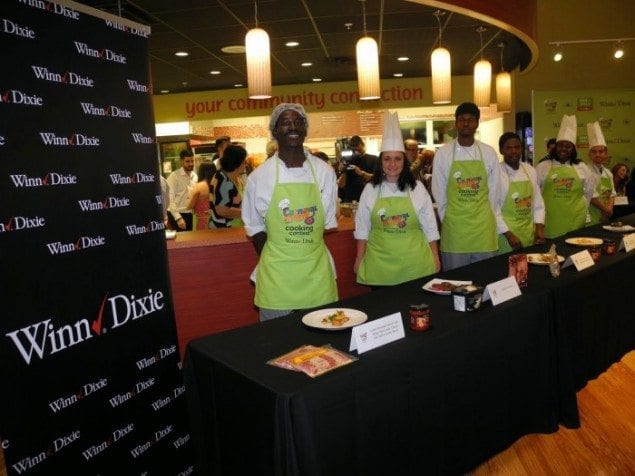 The Kiwanis Club of Little Havana, together with Winn-Dixie stores, invites culinary aficionados to participate in the Annual Winn-Dixie Carnaval Miami Cooking Contest, which has become one of the most popular food competitions in South Florida. Led by master of ceremonies, celebrity Chef Pepin, aspiring chefs will have the opportunity to showcase their creativity against other food fanatics during a fun and competitive contest.  Six participants will be chosen to compete in three categories (Student, Vocational and General Public) for a variety of cash prizes, as well as the title of Winn-Dixie Carnaval Miami Cooking Contest Winner.
Contestants must develop an eight-serving recipe that incorporates at least any two of the following Winn-Dixie Own Brand products listed below:
Winn-Dixie Long Grain Rice
Boneless Chicken Breast
Winn-Dixie Vegetable Oil
Winn-Dixie Private Label Beans
Winn-Dixie Hickory Sweet Bacon
NOTE:  All submissions must be submitted or postmarked by Wednesday, February 24.  Contest participants will be selected based on creativity by a panel of judges and notified if they are chosen to participate.
Interested participants can download a General Public application or a Student/Vocational application. For more information, please visit www.carnavalimiami.com or call (305) 644-8888.
WHEN:  Tuesday, March 8, 2016, from 6 p.m. to 8:30 p.m.
WHERE:  Winn-Dixie, 3275 SW 22nd St., Miami, FL 33145