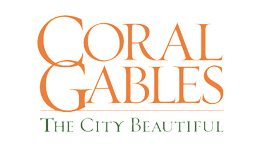 The Coral Gables City Commission received a report at its last meeting regarding the annexation process of Little Gables, High Pines and Ponce-Davis to the city.
The city is working with the applicable Miami-Dade County Commission offices to assess the level of neighborhood support for annexation into Coral Gables. With respect to Little Gables, city staff has been working closely with Miami-Dade Commissioner Rebeca Sosa's Office, agreeing to prepare a joint county/city fact sheet that would be mailed to Little Gables voters providing a comparison of costs and services between being annexed to Coral Gables and remaining as part of the unincorporated area. The county commissioner's office planned to send out the survey and request responses by end of February.
Regarding High Pines and Ponce-Davis, city staff has been coordinating with Miami-Dade County Commissioner Xavier Suarez and his staff as well as interested residents. A community survey for these two areas is still under discussion. A community meeting for High Pines and Ponce-Davis is planned for March or April.
After the results of the community surveys, the city commission will decide whether or not to move forward with the annexation of one or more of the subject areas and submit a formal application to Miami-Dade County for review and approval, a process estimated to take about 12-15 months.
In the event the county commission approves the city's annexation request, a separate referendum of registered voters in High Pines, Ponce-Davis and Little Gables annexation areas would be held. If a majority vote of 50 percent-plus-1 is achieved in these areas, they will be annexed officially into the City of Coral Gables.