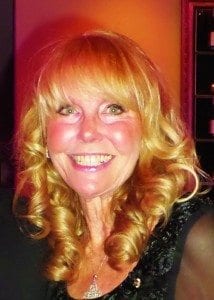 Many of our Doral residents are new to the area as our City continues to grow leaps and bounds. There are so many annual events that offer our new residents and visitors a chance to explore the broader community and this time of year there's no shortage of festivals and outdoor events to share.
Several Doral residents support and are members of the Coral Gables Woman's Club which owns and operates a free children's dental clinic that provides more than $250,000 annually of free care to those in need. The ladies held a free children's festival chaired by Ruth Martinez Feb. 6 attracting hundreds of children while giving the Club and Dental Clinic Director Dr. Iris Torres-Rivera a chance to show off the beautiful clinic and receive referrals for those in need.
Woman's Club members also making final preparations for an even bigger affair Feb. 13, a "Black & White Gala" at their historic clubhouse, 1001 East Ponce de Leon Blvd. Guests will enjoy dinner, dancing, open bar, silent auction and more. Tickets are $75 per person with all proceeds benefiting the Club's free Children's Dental Clinic For ticket info and purchase, contact ruth.jb.martinez@gmail.com or for information on the clinic or donations, contact Susie Tilson at belletil@bellsouth.netor iristorres@bellsouth.net.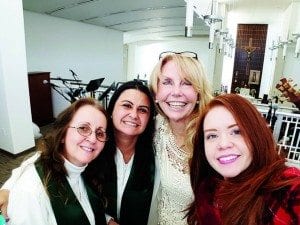 For women wanting to serve the greater community, this is a perfect organization. Over the years it has been especially helpful in helping those of another language perfect speaking skills by being immersed in English. For more information on this organization, please contact me at gloriagalburns@aol.com.
*
Speaking of great clubs, Doral Rotarians and other clubs from all over Rotary District 6990 are planning a picnic at Tropical Park, Sunday, Feb. 21 while Coral Gables Rotarians prepare that same afternoon from 2-6 p.m. for an inaugural "Chili Cook Off" at Fred B. Hartnett Ponce Circle Park. Individuals, non profits and restaurants from all over are invited to participate. For registration info, visit <Chilichillin.com>. Major sponsors committed for the Cook-Off are Concrete Beach Brewery, Coral Gables Hospital, and Mercedes-Benz of Coral Gables.
Our Lady of Guadalupe Catholic Church is looking for those wanting to participate in numerous ministries. Please contact ushers after any mass for more information on how to become involved. The church building has been a long time in coming but was certainly worth the wait. Most recently the congregation at two different masses on Jan. 24 was treated to a beautiful a'capella solo of Shubert's Ave Maria by America's "Got Talent Season 10" runner-up Daniella Mass. This petite young lady who hails from Colombia has the voice of an angel and is currently producing a new CD. If you missed Season 10, go back and hear this amazing 22- year-old sing. What a blessing to have had her share her talent with the church.
Finally, "A Safe Haven for Newborns Walk" will be held Feb. 27 at 8 a.m. at Amelia Earhart Park and the Doral Business Council encourages those interested to join their team. Visit www.asafehavenfornewborns.com for details.
Until next time, keep making each day count.
To submit information for this column, please send your news via e-mail to gloriagalburns@aol.com.