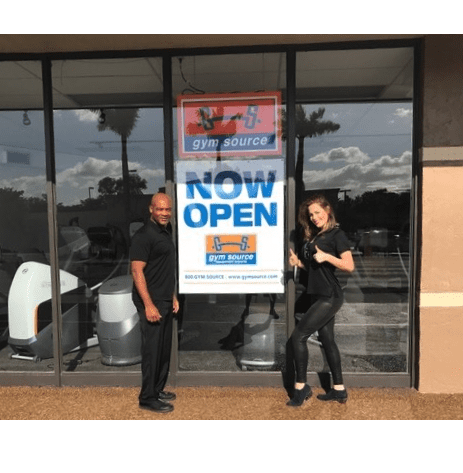 New Showroom Perfect Place to Explore Innovative Fitness Equipment
Gym Source, America's leading retailer of premium residential and commercial fitness equipment, announces the grand opening of a new showroom at Southwest 94 Street and South Dixie Highway.
"The innovative showroom is designed to give clients the opportunity to experience many varieties of fitness equipment up-close-and-personal, even using the equipment for a 'test workout' in order to determine if it is a good fit," says James Vaughn, store manager.
"Our equipment experts share the same passion as our clients, and we are committed to finding the products that support our customers' fitness goals," said Richard Miller, Gym Source's founder and CEO.  "The newest store location in Miami, FL creates the opportunity for Gym Source to present even more fitness fans with top fitness equipment and accessories."
Come in to meet our equipment experts and see the newest fitness innovations available today.
For more information about Gym Source, visit www.GymSource.com or call us at 305-779-2590
The new store is located at 9410 South Dixie Highway and is currently celebrating its grand opening with great deals.