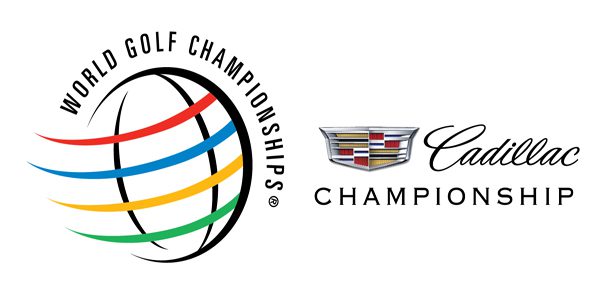 The PGA Tour Executive Women's Day at the WGC-Cadillac Championship brought together South Florida's top female executives and business leaders.
Guests gathered at the Blue Monster Pavilion for breakfast and a power panel discussion with Nubielena Medina, founder and principal NMG Consulting; Germaine Smith-Baugh, EdD, president and CEO of Urban League of Broward County, and Diane D'Erasmo, vice chair- Corporate Banking, HSBC Bank. The program was moderated by Univision's Alina Mayo Azze.
Following the morning program, the ladies broke for a chance to check out the Cadillac Championship Trophy on display in the courtyard and view some lovely new Cadillacs also on display.
After lunch, the crowd heard from the Keynote speaker, Carmen Rita Wong, who captivated the audience with her humor as well as her personal story that included getting fired and then doubling her income shortly thereafter. CEO and founder of Malecon Productions, Carmen hosted CNBC's On the Money, has been a national advice columnist for Glamour, Latina, Essence and Good Housekeeping, a regular on ABC's The View, and has written for The New York Times. She is a former professor at NYU, is a mother of a young daughter, and will be coming out with her first novel in April, and that's just the tip of the iceberg as her life experinces are enormous.
The day concluded with more food and drinks with a behind-the-scenes tour of the PGA Cadillac Championship operations. As one would expect, Carol Williamson of Williamson Cadillac was among the many women enjoying the day as well as Aly Ramos, Que Belle Events; Arely Ruiz, Arely Ruiz PR; Valerie Valenzuela, HV Designs; Rosa Albert, Provident Blue; Chiara Migani, Figurella; Ana Rust, Bulla Doral; Nella Watanabe, Comcast; Adriana Simon Parra, IG Travel Center, and Barbara Pimentel, to mention a few. If you have a chance to attend next year, don't miss out. It was a day well spent.
In other news, Gulliver Prep's Interact Club held its annual fashion show for charity on Mar. 10 at their Prep Campus. This annual student production by Gulliver's Interact Club benefits three great charities: Easter Seals, Chapman Partnership and Give Kids the World Village. Club members make monthly visits to Easter Seals Alzheimer day care center playing bingo and sharing stories as well as monthly visits to the Chapman Center downtown making meals to feed 500 and playing games with children.
This year's Interact vice president and Fashion Show chair was Alissa Seleznov. Alissa invited a few members of their sponsor club, Coral Gables Rotary, and some faculty to model clothes from their high school era to add to the hilarity of this always fun night of laughter and fashion.
The Christian Chamber of Commerce, a relatively new organiztion, is growing strong and attracting some amazing speakers. In February, the monthly meeting held at Devon Seafood & Steak featured an inspiring and entertaining talk by actor Robert Amaya, whom many may remember from his roles in Courageous and many other movies. For more information on this organization, visit <www.cgogm.org>. Angler's will want to save the date, Saturday, Apr. 30, for the Kiwanis Club of Coral Gables and the Rotary Club of Coconut Grove's third annual Fishing Tournament.
On the subject of service organizations, on Mar. 3, the Rotary Club of Coconut Grove hosted a very interesting speaker, Richard Snow, president of the International SeaKeepers Society. The members, who meet Thursdays, 12:15 p.m., at the Coconut Grove Sailing Club, 2990 S. Bayshore Dr., enjoyed learning about the International SeaKeepers Society. This group promotes oceanographic research, conservation and education through direct involvement with the yachting community.
SeaKeepers enables the yachting community to take full advantage of their unique potential to advance marine sciences and to raise awareness about global ocean issues. Snow joined SeaKeepers after a 22-year career as a multi-unit Ben & Jerry's Ice Cream franchisee with stores from Delaware to Georgia.
Until next time, keep making each day count!
If you want to submit information for this column, please send your news via email to gloria@communitynewspapers.com.