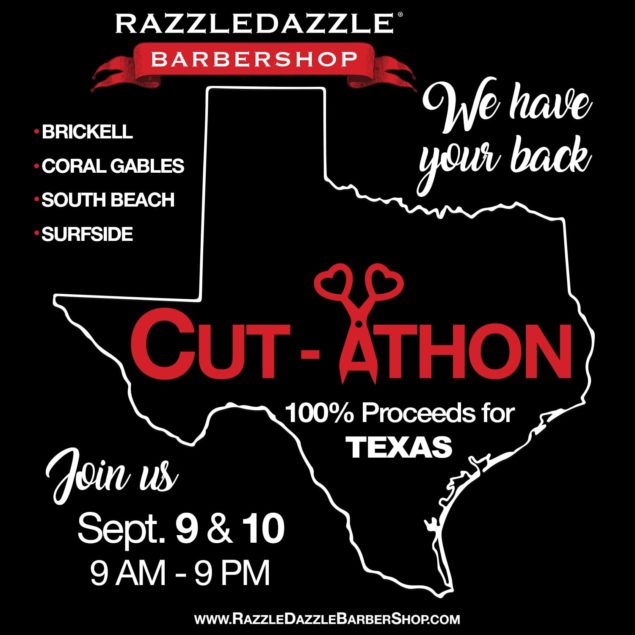 RAZZLEDAZZLE Barbershop will host a Cut-A-Thon Saturday, September 9th and Sunday, September 10th. Total sales for both days will be donated to the Hurricane Harvey relief efforts.
The event will take place at each of RAZZLEDAZZLE's four locations and shop hours will be extended to 9am – 9pm to accommodate increased traffic. While RAZZLEDAZZLE is traditional a men's barbershop, girls and ladies are also welcome.
"In Florida, we know a thing or two about hurricanes and we also know how hard it can be to recover from this devastation" says Founder & CEO Elena Linares. "When I saw the destruction that Hurricane Harvey caused I knew I had to act and do a Cut-A-Thon.  Okay Miami let show our support!
Together we will be able to do our part to help those who have been impacted by this tragedy."
RAZZLEDAZZLE Barbershop is a throw back barbershop where men receive quality hair care services and be pampered at the same time.

241 Miracle Mile

Coral Gables, FL 33134