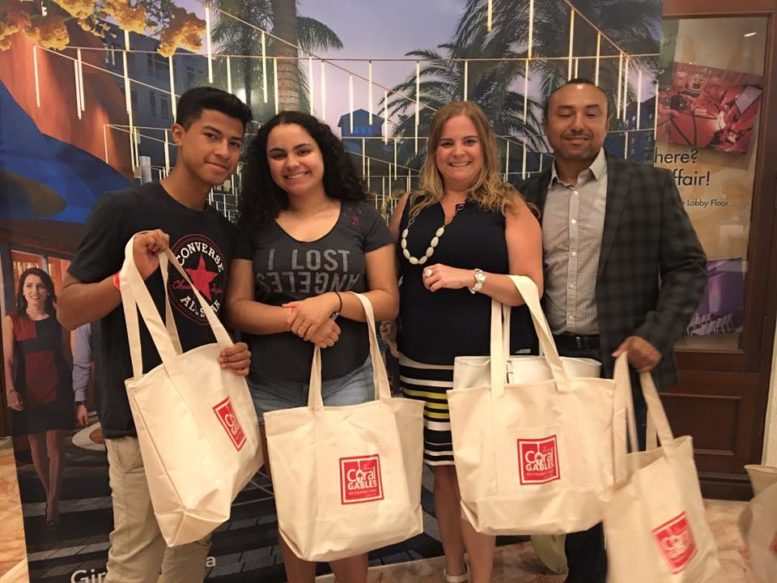 Some 300 people attended the Taste of the Gables on June 4 at the Westin Colonnade Hotel in downtown Coral Gables where they sampled gourmet bites such as petite filet mignon on soft rolls, seafood ceviche with aji amarillo, fresh pasta with slow-cooked lamb ragu, crispy yellowtail taquitos and deviled eggs with Millionaire's bacon from Coral Gables restaurants such as Morton's, Divino Ceviche, Cibo, Bricktops, Uvaggio and Bulla.
Sponsored by Bacardi USA and hosted by the Business Improvement District of Coral Gables, Taste of the Gables is the official launch party for the eighth annual Coral Gables Restaurant Week which continues through June 28.
Through social media and balloting, attendees voted Bulla Gastrobar and its executive chef Diego Solano as the winner of the Best Taste of the Gables contest.
For information, visit www.shopcoralgables.com and for a list participating restaurants,
visit http://restaurantweek.shopcoralgables.com.