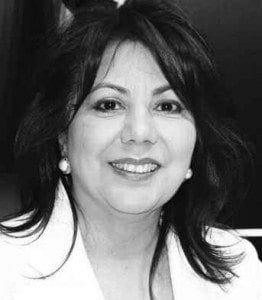 The holiday season is upon us, and as we prepare to celebrate with family and friends, we bid farewell to a fantastic year and welcome another. I wish you a happy and safe holiday season filled with love, laughter and joy.
We are blessed to live in a wonderful city that continues to accomplish much and move forward. It has been an exciting year for Doral and looking forward, I know we have another year of progress ahead and hope you are as excited as I am to be a part of Doral's upcoming projects; such as the construction of the 18 acre Doral Legacy Park and the 25 acre Doral Glades Park, which will offer kayaking, fishing, a boardwalk and a nature learning center, and the aquatic center in Doral Central Park. Creating new roadway connections within our City is essential.
Northwest 97th avenue will soon open to link the northern region of Doral to our City's Center. Construction will also soon begin to open 109th avenue from 50th street to 41st street, giving nearly 900 households an alternative to taking 112th and 107th avenues. We are also urging the county to open 82nd avenue adding additional roads within our City. Further, working with Miami Dade Public Schools, we are looking to bring two new K-8 schools to Doral and upgrade Doral Middle School into a full high school. These improvements and many more well underway, keeping Doral a beautiful place to call home.
Over the coming days, we will be able to reflect on the true meaning of the season. Once all of the hustle and bustle is put aside, may we reaffirm that faith, family, friendship, and those we love are what is truly important and add value to our daily lives.
I am looking forward to the New Year with optimism and a true sense of commitment to continue setting the foundation for a bright future for Doral.
I am hopeful that you and your loved ones will have a blessed holiday and that the New Year brings you much peace, prosperity and happiness.