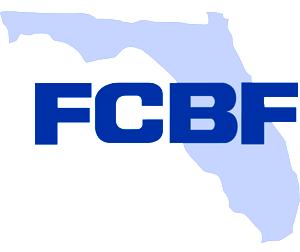 The Florida Customs Brokers and Forwarders Association has announced that it will honor Mr. Juan Kuryla PPM Director, at its 57th Annual Installation Dinner. Honorees are chosen for their foresight and dedication in positively influencing the advancement of the logistics industry.
In 1996, Mr. Kuryla was promoted to work in the County Manager's Office as an Assistant Administrator. He was promoted again in May 1998 to the Port of Miami as Assistant to the Port Director, where he oversaw the Department's local, state and federal legislative agenda. From February 2001 through February 2007 Mr. Kuryla held the positions of Assistant Port Director for Intergovernmental Affairs and Assistant Port Director for Intergovernmental Affairs and Promotions.
In 2007, Mr. Kuryla was promoted to Assistant Port Director for Maritime Services. In this capacity, he served as co‐lead negotiator for the Port on all long term agreements executed with cruise and cargo customers as well as oversaw Port operations, facilities management, berthing, and property management, in addition to the customer service, business development, public information and media relations. In 2009, Mr. Kuryla was promoted to Deputy Port Director. In this capacity, he was responsible for directly overseeing the Port's five assistant port directors. In May 2013, Mr. Kuryla was promoted to Seaport Director Designee.
On April 1, 2014 Mayor Carlos A. Gimenez appointed Mr. Kuryla to the position of Director of Port Miami, where he oversees operations and capital development for the largest cruise port in the world. In 2013, 4.13 million passengers passed through Port Miami's terminals and berthed 2500 cargo and cruise vessels. Port Miami generates more than 207,000 jobs and has an economic impact of 27 billion.
Mr. Kuryla holds a Bachelor of Business Administration and Master of Business Administration from Florida International University. In 2010, Mr. Kuryla obtained his Professional Port Manager PPM® degree from the American Association of Port Authorities (AAPA).
The FCBF 2016 Awards Recipients are:
Person of the Year
Juan Kuryla, PPM ‐ Port Director and CEO
Firms of the Year
Seaboard Marine and Lazaro Delivery Corp.
Hall of Fame Inductees
Mr. Manuel Almira, Port of W. Palm Beach
Mr. Jay Brickman, Crowley Maritime
Mrs. Joan Levien‐Robertson, Robertson Forwarding
Mr. Neil Mooney, The Mooney Law Firm Mr. Kevin Sarsfield, Avalon Risk Management
The FCBF Installation Dinner will be held on Saturday, April 23, 2016 at the Double Tree Miami Convention Center (MACC East) Miami. The reception will begin at 7:00pm. Tickets and sponsorship packages may be obtained by contacting the FCBF Office at 305‐499‐9490 or bpimentel@fcbf.com or events@fcbf.com.