Local business owners and marketers who need to master WordPress, need to know the best place to do it – at the Doral Chamber of Commerce. Even those who just want a comprehensive training to "speak the language" of WordPress will benefit through this comprehensive one-day class, Dec. 16, 8:30 a.m. to 5 p.m.
WordPress is a simple yet powerful blogging tool and a content-management system (CMS) that allows users to build and manage their own websites. Its features include a plug-in architecture and a template system, used by more than 20 percent of the top 10 million websites. It is also the most popular blogging system in use on the Web, at more than 60 million websites.
With the Doral Chamber's live Website Training Course, participants will learn how to use all the practical website-building tools WordPress offers.
The class is just one of many innovative and practical entrepreneurship programs hosted by the chamber, headed up by President and CEO Manny Sarmiento.
"This past year we redefined our professional development product offerings by adding new key delivery platforms such as workshops and seminars designed to train from beginners to executives in Social Media, Internet Marketing, Marketing & Sales, QuickBooks, and other business related topics.
The instructor-led WordPress website workshop allows participants to: Learn how to build a high quality, functional website in no time at all; save time and money by building their own website and managing changes; and market their products and services on a professional website they build themselves.
"We cut the theoretical and complicated aspects of programming, and bring you an easy-to-use CMS that will help you accelerate the process of building your own website," said Sarmiento. "We will help you learn how to do it in a totally practical and simple way, step by step, directed by an expert."
Registration for the all-day Saturday training is $197 and includes a free one-retake voucher good for six months, along with a free online-training course link.
The Doral Chamber of Commerce is a not-for-profit organization that's been serving the local business community since 2008. It assists area businesses in creating new revenue streams, helps the City of Doral meet the needs of its residents and business partners, and assists individuals in meeting their goals through seminars, workshops, and networking events.
The chamber also recently implemented major upgrades to its website, and expanded its database that's exclusively dedicated to business matchmaking purposes.
In addition, with initiatives such as the newly created International Trade Missions Program (ITMP), the chamber is providing businesses the opportunity to directly participate in foreign trade missions, one-on-one business matchmaking meetings, monthly luncheons, trade shows, and seminars.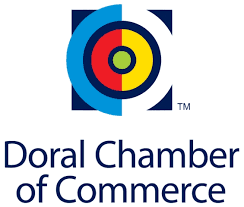 The Design Your Own Website class is just one of many popular programs including Quick Books Business Training, Search Engine Optimization Class, Social Media Mastery, E-Mail Marketing for Business, and "Speed Networking," a unique and fun program that recently took place offsite at the Miami IKEA near Dolphin Mall.
For information, call 305-477-7600 or send an email to Info@DoralChamber.com. For a list of upcoming seminars and programs, visit http://www.doralchamber.org/contact-doral-chamber/. The Doral Chamber of Commerce is located at 2900 NW 112th Ave, Unit 1, Doral, FL 33172.