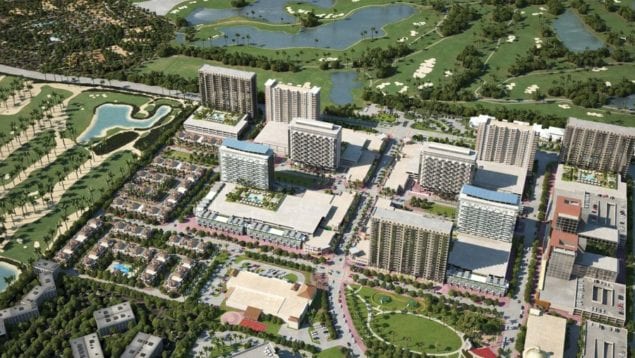 The City of Doral's dynamic urban core, as envisioned by master developer Codina Partners, continues to come to fruition with the latest opening of a new restaurant and four stores at The Shops at Downtown Doral. These additions will be followed with more retail offerings in coming months.
"Each restaurant and shop was handpicked because of its unique qualities," says Ana Codina Barlick, CEO of Codina Partners. "We want to deliver a special boutique experience for residents and guests of Downtown Doral, that's why we're so excited to welcome such a wonderful group of owners who share our same vision of providing a family-friendly, yet dynamic environment to gather and enjoy together."In line with the pillars of the community, "Live, Work, Play & Learn," the vast entertainment options at the Shops at Downtown Doral has something for everyone. Here's what's new:
Pisco y Nazca Ceviche Gastrobar – a new ceviche gastrobar concept that serves up bold-flavored dishes and unique cocktails;
Skyros Sports – a sports apparel store focused on the swimming, cycling and running markets that will introduce the runLAB, a Swedish sensor-based system that measures the mobility and velocity of a runner, to the region;
AT&T store – a store dedicated to delivering advanced mobile services, high-speed Internet and smart solutions for people and businesses;
The Store – an upscale apparel boutique featuring high-end men and women's attire.
The new retailers join an impressive lineup of recently opened retail outlets, including:
Robeks Juice – provides a variety of fresh juices, hand-crafted smoothies, and on-the-go items;
Bulla Gastrobar – takes traditional tapas and adds a modern twist;
Giardino Gourmet Salad – serving hand-crafted salads and other gourmet menu offerings;
Dragonfly Izakaya and Fish Market – a combination restaurant and fish market with a sushi-centric menu;
Stellino's Trattoria & Bar– a high-end Italian eatery conceptualized by restaurateur Sal Stellino;
Cattiva Boutique – a high-end clothing retailer that offers a wide variety of women's attire;
UPS store – the helpful neighborhood small business resource center, making business easier and delivering convenient solutions;
Continental Bank – an independent community bank that is dedicated to developing long-term relationships with individuals and businesses.
When complete, 70 restaurants and stores will fill the 180,000 square feet of retail space in Downtown Doral. The Shops at Downtown Doral are located off 87th Avenue and NW 53rd Street in Doral, Fla. Downtown Doral is a walkable, bike friendly urban core that has transformed a decades-old office park into the heart of the fastest growing city in the U.S. Downtown Doral is a thriving city center with 70 retail stores and restaurants; one million square feet of commercial space; 400,000 square feet of Class A office space; 2,840 residential units; a charter elementary school; and public green spaces with a monumental sculpture, Micco, by world-renowned artist Michele Oka Doner, and an entry sculpture from internationally recognized sculptor John Henry.
Master developer for Downtown Doral is Coral-Gables based Codina Partners, a real estate investment and development firm that manages a $1.35 billion portfolio. Codina operates as one of the largest builder-developers in Florida through its subsidiaries CC Homes and CC Residential.