Meetbowls – 3 men and 3 women for one dinner at Casablanca On The Bay – Be part of experience
May 23, 2014 @ 8:30 pm

-

May 24, 2014 @ 12:00 am

|

$4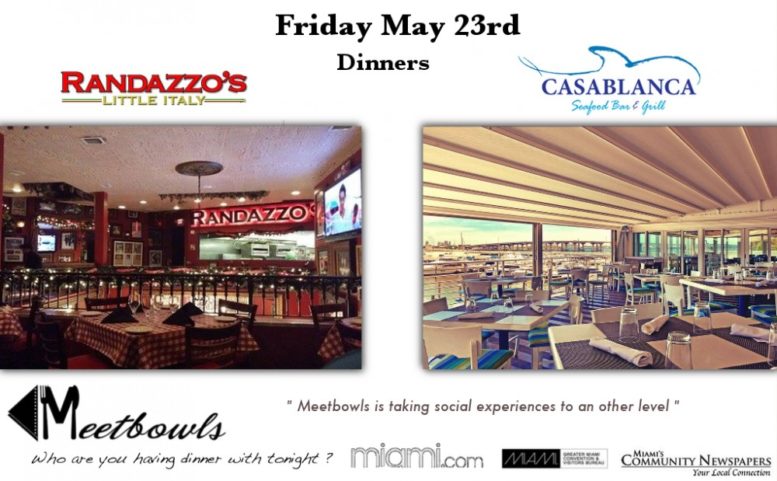 Tired of living the old same old dates and social meetings ? Meetbowls invites you to live one unique social experience this Friday ! Chose where you want to eat but the 5 people you are going to meet will remain a surprise until you're at the restaurant ! :)
3 men and 3 women reunited for one dinner at the tasty Casablanca On The Bay !
Casablanca On The Bay ?
The seafood paradise. Classy and contemporary, beautiful view on the bay.
The experience and background in Commercial Fishing is the key to Casablanca's Seafood Bar & Grill Success. Seafood Doesn't get much fresher than what sells at Casablanca. They offer freshness and variety of both local and international delectable seafood dishes. Fine food prepared to your exacting standards, award-winning, and superb service, their goal is to go beyond your expectations.
Find the event on www.meetbowls.com