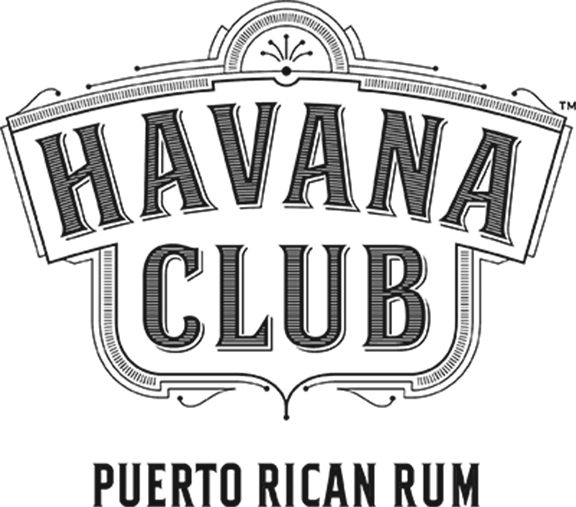 Marking two decades of U.S. presence, HAVANA CLUB™ Puerto Rican rum brought the dazzling era of Cuba's Golden Age to The Saxony Theatre at The Faena Hotel in celebration of the iconic brand's national market expansion. The expansion features new bottle packaging, the introduction of a dark rum variant, HAVANA CLUB Añejo Clásico, and the launch of a new brand campaign titled "The Golden Age, Aged Well." The HAVANA CLUB Añejo Clásico will make its debut in Florida this June, with expansion continuing throughout the United States this summer.
Upon arrival, attendees were greeted with the iconic brand's signature cocktails; Canchánchara, Havana Especial, Rum Mule and the 1934 Cocktail – each specially crafted to honor the electric time in history – paired with succulent hors d'oeuvres provided by Pao at FAENA.
Drawn into a lively scene laden with gold, guests were welcomed by Cuban-inspired showgirls and chic waiters presenting illuminated HAVANA CLUB bottles, while a 10-piece Cuban band filled the vibrant space with musical renditions from some of the most notable Latin singers of all time. Amplifying the exhilarating evening, a lively troupe of Cuban salsa dancers enveloped the crowd in a flash mob style dance routine that left the partygoers chanting for more. Following the performance, Global Vice President of Rums for Bacardi, Fabio Di Giammarco, led guests, including members of the Arechabala family, in a spirited toast to the historic evening.
Actor Adam Rodriguez, famously known for his role in Magic Mike, learned how to shake something a little different at last night's event.
Joined by Category Rum Ambassador, Juan Coronado, Adam learned to create the Rum Mule and playfully brought his masterpieces to guests throughout the evening.
VIP guests included Actor Adam Rodriguez (Magic Mike films, Empire and CSI Miami), Julz Goddard (Influencer), DJ Ruckus, Josh Wagner (Edition Hotels), Dani Parets (Celebrity Stylist), Lauren Turchin (Jewelry Designer), Iva Kosovic (New World Symphony), Andres Asion (Fortune International), Samuel David Moore (Grammy Hall of Fame/Rock & Roll Hall of Fame) and Tomlin & Casey Cole (Daughters of Nat King Cole).
The memorable night evoked the glamorous, spirited feeling of the Golden Era in Cuba and paid tribute to the historical Cuban Golden Age heritage of HAVANA CLUB.