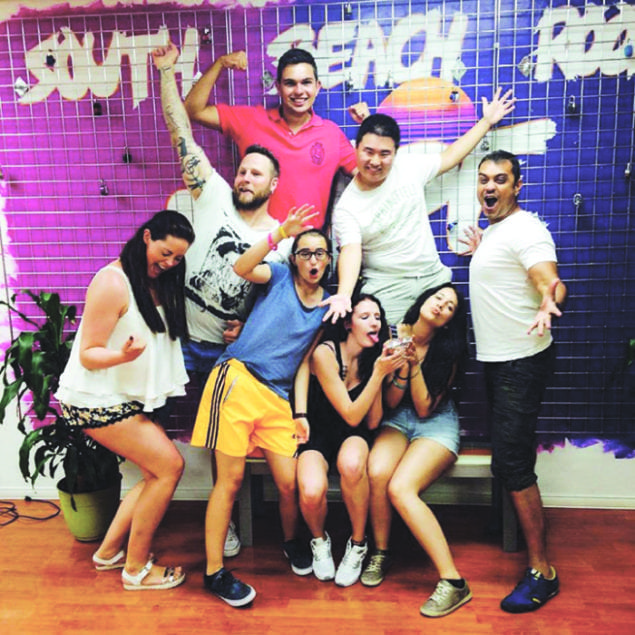 South Beach Room Escape is a unique experience that provides a fun, challenging and entertaining encounter with one of our three mind-bending puzzle rooms. Get all the of thrill of being trapped in a room with your friends, coworkers or complete strangers as you embark on an hour-long challenge, unlike anything you have ever tried before. Escape games have been an increasing form of entertainment in Europe. Their popularity has spread all across the U.S. and even in your backyard to beautiful Miami. South Beach has its own escape room right at the heart of it all on Lincoln Road.
You might very well ask: what are escape games?
Room Escape games take mechanics from popular video games and put them, and you, in real world scenarios. Our puzzle rooms are filled with puzzles and challenges that will put your brain to a test. Your group is assigned to a mission to be completed by solving mysteries, manipulating objects, and searching for hidden clues in our rooms. You have 60 minutes to escape… can you do it?
Our games are perfect for friends, families, date nights and company team building. Groups range from two to sixty. Adults and children six years and up can all join in on the fun of escaping the rooms as each of our minds – yes, even the little ones – think differently about challenges and scenarios. Escape games stimulate communication and teamwork and offer the perfect opportunity to get to know each other in a relaxed and fun setting. Think you already know everyone in your group? Let's see how well you can work together.
We have three unique rooms and each of them holds up to 10 players. You can choose to be thieves contracted to steal the world's largest diamond, agents trying prevent a terror attack by finding a bomb or potential victims needing to escape from an asylum. The rooms are similar in difficulty level with about a 20% success rate. But don't worry… you can get all the help you need.
With our large ocean view rooftop, South Beach Room Escape is the perfect venue for birthdays, bachelor and bachelorette parties, anniversaries, family reunions, and corporate events. The rooftop is open to all our guests to enjoy.
Escape rooms have become very popular with companies who are looking into something new, challenging, and exciting to do for teamwork exercises. Executives and managers will get a true glimpse into who works best together and where there might be gaps in communication.
South Beach Room Escape can be found on Facebook, Twitter and Instagram or our website for more information: www.southbeachroomescape.com.