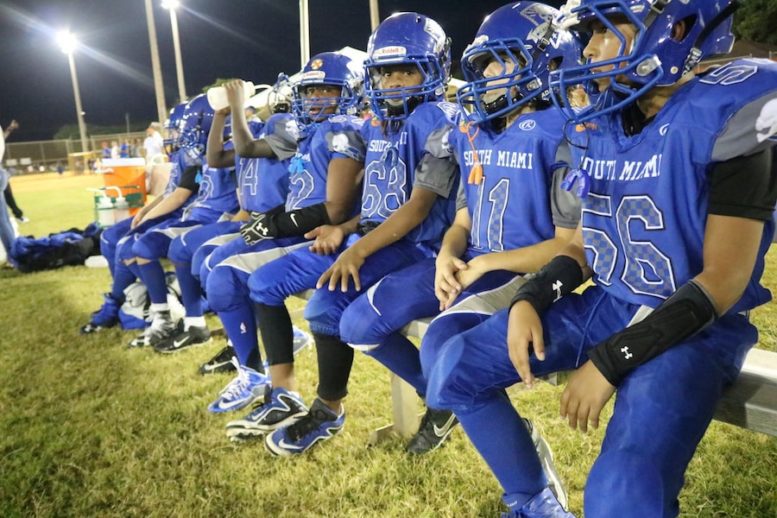 National Signing Day has become somewhat of a holiday for the South Miami Grey Ghost football family. It's the day where some of the players that grew up in the program will sign their letter of intent to play football in college. This year, five (5) Grey Ghost program participants celebrated with their family, friends, and coaches as they were selected to play college football. In the fall of 2017, Marlin Brooks will attend Ohio University, Terrance Bryant Jr. will attend the University of Southeast Missouri, Robert McWilliams will attend Purdue University, Adryan Ellis will attend Hutchinson College, and Jamar Thompkins will attend Valdosta State University. Congratulations! The Grey Ghost family will be supporting you from the sidelines for the next four years of your career.
The South Miami Grey Ghost football program is among the most successful youth football programs in South Florida. Each year, over one hundred and ninety (190) participants, ages five to fourteen, come to Palmer Park in South Miami to participate. Players are taught teamwork, leadership, commitment, focus, and respect on the field and in the classroom. Participants in the program practice football four (4) days a week and attend a homework assistance and tutoring program twice (2) a week. The South Miami Grey Ghost program is committed to scholastic achievement and requires participants to maintain a 2.0 GPA throughout the season, no exceptions.
Registration for the 2017 football season begins on April 3, 2017. For additional information about the Grey Ghost Football Program please email South Miami Parks and Recreation at parks@southmiamifl.gov.