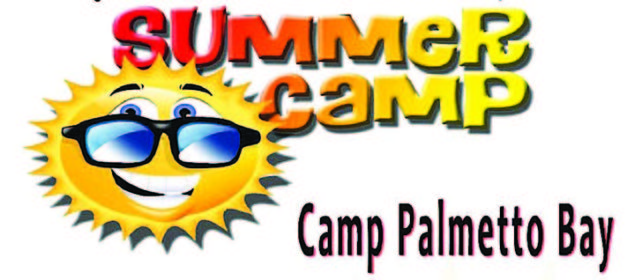 As summer approaches, the Village of Palmetto Bay's Parks & Recreation Department is offering a number of activities for both children and adults.
Camp Palmetto Bay returns again at Coral Reef Elementary School from June 12 to Aug. 4, 8 a.m. to 6 p.m. This camp is for children ages 5-12 and the fee per week is $135, which includes snacks and field trips. Online registration is now open.
"This year we have new and exciting activities taking place at Palmetto Bay Camp, including a book reading by author Hope Mucklow with her book Rojo–The Baby Red Panda at the Zoo, an interactive Drum Circle by Manny, Dance kids by Baptist, a movie field trip for a special screening of Despicable Me 3 and much, much more," said Fanny Carmona, Parks and Recreation director.
There also is a tennis camp for children ages 5-17, aimed for beginners to intermediate levels at Coral Reef Park from June 12 to Aug. 18.
Online registration is open and the fee per week for a half day (9 a.m.-noon) program is $115; a full day (9 a.m.-3 p.m.) is $175; extended day (9 a.m.-6 p.m.) is $225.
"Make Palmetto Bay Camp your passport to a fun and adventurous summer," Carmona said. "Come spend your summer in the Village of Parks."
And artists are being invited to participate during the Village of Palmetto Bay's fourth annual Independence Day Celebration on Tuesday, July 4, from 6 to 9 p.m., at Village Hall, 9705 E. Hibiscus St.
Paintings, sculptures, mixed media, textile art, photography, crafts, and live art may be displayed and sold there. The artists will be given a 10- by 10-foot space, but are required to be self-sufficient; provide own booth/tent, table, chairs, and power, if needed. Space is limited.
Register online at www.palmettobay-fl.gov or on Facebook by visiting the Palmetto Bay Facebook page. Registration deadline is Friday, June 2.
New talent and the Art Promenade section for this year's celebration has been made possible with the support of the Miami-Dade County Department of Cultural Affairs and the Cultural Affairs Council, Miami-Dade County Mayor and Board of County Commissioners.