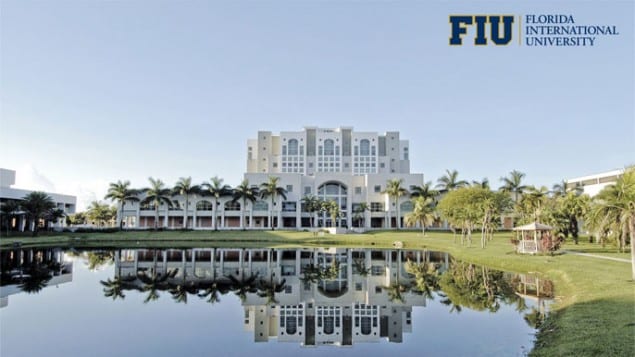 The Florida International University Herbert Wertheim College of Medicine, South Florida's only public medical school, will celebrate its 10th anniversary with a "Sapphire Gala" at 6:30 p.m. on Wednesday, Apr. 9, at the InterContinental Miami, 100 Chopin Plaza.
Hundreds of members of Miami's philanthropic, academic, medical and business communities will gather for an exclusive black-tie evening featuring a luxury silent auction, dinner, music, dancing, and awards presentation. The evening also will include a drawing for a 2016 Red Corvette Stingray.
All event proceeds will support scholarships, medical education and training programs at the college.
At the gala, John A. Rock, MD, founding dean and senior vice president for health affairs, will be honored along with others noted for helping establish the college. Eric J. Topol, MD, a noted cardiologist, geneticist, and digital medicine researcher, will be presented with the Dr. Herbert Wertheim Global Medical Leadership Award.
"We look forward to celebrating our 10th anniversary with the visionary leaders whose generous support is enabling the FIU Herbert Wertheim College of Medicine to achieve our mission of transforming the future of public health and educational opportunity," Dr. Rock said.
"Our medical school is distinguished for providing a new level of quality, affordable medical education with an innovative curriculum that creates physicians who are culturally sensitive to the unique needs of South Florida's diverse demographics. We are increasing access to much-needed quality medical care for medically underserved populations while having a statewide economic impact that will eventually surpass $1 billion per year."
Individual tickets may be purchased for $500. Sponsorship for tables of 20 are available at the Sapphire ($100,000) or Diamond ($75,000) levels. Tables of 10 are available at the Platinum ($50,000), Gold ($25,000), Silver ($10,000) or Table ($5,000) sponsorship levels.
For the Corvette drawing, which will take place during the gala, the college teamed up with Felix Sabates Chevrolet Cadillac. Proceeds will support medical student scholarships. A minimum donation of $200 is encouraged per ticket and can be given at the event and online at www.sapphiregala.com. Only 600 tickets will be sold.
To purchase tickets or learn more about sponsorship opportunities, visit www.sapphiregala.com or contact Jannel Garcia at janngarc@fiu.edu or 305-348-0695.
work in the community. More information about the Wertheim College of Medicine is available at http://medicine.fiu.edu.