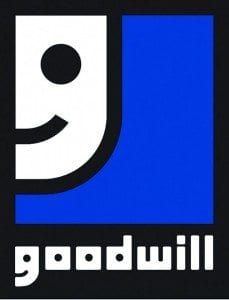 Now under construction on a leased site adjacent to the West End Regional Library is a Goodwill Industries "Super Store" scheduled to open by fall 2016 in The Hammocks Shopping Center.
The 14,000-square-foot store will feature a contemporary design with modern new fixtures said David Landsberg, president/CEO of Goodwill Industries of South Florida. "We want to continue to raise the standard in thrift store shopping and broaden our customer base.
"The store is strategically located to serve West Kendall residents. The more people that donate and shop, the more people we can help," he added.
Most recently, Goodwill stationed a donor center trailer at the same location, which was once the home of a Eurasian-styled restaurant before it was demolished by the property owners two years ago.
Goodwill of South Florida opened its most recent "Super Store" outlet in October at 12060 Hialeah Gardens Blvd. in Hialeah Gardens.Founded in 1959, Miami's is the sixth largest among 178 Goodwill organizations operating throughout North America.
Sales from Goodwill Industries stores annually benefit upwards of 5,000 people with disabilities and special needs, said Lourdes de la Mata-Little, vice president of Marketing and Brand Development.
A drive-thru facility at the rear of the new store will be open for contributions with employees available to unload car trunks, Little said. All contributions to Goodwill are tax deductible. "Goodwill stores, like a big garage sale, is where the adventurous shopper will experience the excitement of bargain hunting at its best with great deals such as a designer suit for $15 or a crystal collectible for $5," she said.
"Goodwill pioneered the concept of thrift stores in Boston over 100 years ago and now will provide their customers something they didn't expect, a fresh approach with innovative and trending displays."
Used quality merchandise in clean, good condition will be sold, including clothing, accessories, shoes, books, toys, jewelry and electronics, plus housewares, dishes, glassware, cooking utensils, linens, bric-abrac and small appliances at exceptional values.
Described as a business enterprise with a social mission, Goodwill employs more 3,000 in Broward, Miami-Dade and Monroe counties providing training, employment and job placement for individuals with disabilities, transitioning many to productivity and independence.
Of 5,000 people with disabilities aided in 2014, 1,200 were placed in jobs; 1,750 received employment support and 2,000 additional had positive outcomes, Little said.
To fund its programs, the not-for-profit organization engages in a unique social entrepreneurism model that includes businesses for donated goods in retail stores, apparel manufacturing, custodial and laundry services, and other enterprises that directly train and employ the disabled. For more information, text <GOODWILLFRIEND
TO 22828> or visit www.goodwillsouthflorida.org.