Team Soul from CrossFit Soul — made up of six local athletes splitting their time between training, working full-time jobs, attending school full time, and in some cases all of the above — will be competing in the CrossFit Games, July 19-24, at the StubHub Center in Carson, CA.
The team is led by Danny Lopez-Calleja — husband, father, coach and owner of CrossFit Soul — who's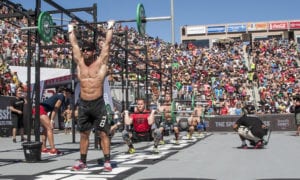 lifelong dream has been to coach an athlete or group of athletes to the Games. This year the dream became a reality with Team Soul and two masters athletes going to the Games to represent Miami on a global stage.
Team Soul consists of Melisa Alonso, 23, full-time graduate student at FIU; Lilly Bertz, 31, full-time government employee; Dillon Betancourt, 27, doctoral candidate and researcher at University of Miami; Rey Fernandez, 27, full-time coach at CrossFit Brink; Danielle Llopiz, 29, works full-time and coaches, and Todd Smith, 21, also a coach at CrossFit Brink.
The CrossFit Games is a worldwide competition much like the Olympics, touted as an event to find the world's fittest athletes. Forty individuals and teams from eight regionals compete in several events (last year it was 13) during a six-day span.
With just weeks left before the competition, Team Soul is seeking help and its GoFundMe page (gofundme.com/2839jr5k) will help cover some of the costs associated with the upcoming trip to California.