By Samantha Flynn….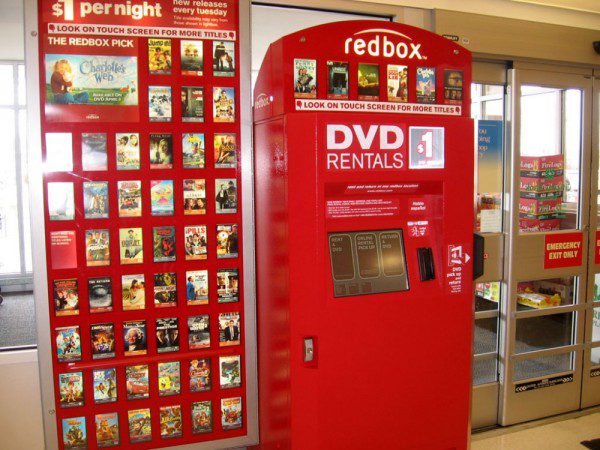 Redbox, the popular bright red fully automated DVD rental kiosk, announces the opening of five new locations at Walgreens in Miami and Miami Beach.
Redbox delivers convenient, affordable access to new release DVDs and catalog titles. With a rent and return anywhere policy, consumers now can rent DVDs from the Redbox kiosks at Walgreens in Miami and Miami Beach and return them to any of the more than 21,000 Redbox locations nationwide.
New Walgreens Redbox locations are: 14190 SW 26 St., 15701 SW 56 St., 655 NW 57 Ave. and 9701 SW 24 St. in Miami, and 7340 Collins Ave. in Miami Beach.
"By placing our Redbox kiosks where consumers already shop, Redbox makes it easy for movie lovers and people on the go to rent the latest new release DVDs at an affordable price," said Gary Cohen, senior vice president for marketing and customer experience at Redbox.
Redbox rents movies for a low nightly cost, and new users are invited to register their email address at www.redbox.com to receive a free one-night rental code. Also, as part of the Free Movie Monday promotion, every Redbox consumer can register his or her mobile phone at www.redbox.com to receive a free one-night rental the first Monday of every month.
Each Redbox kiosk holds 630 DVDs, representing up to 200 of the newest movie releases. Consumers simply use a touch screen to select their favorite movies, swipe a valid credit or debit card and go. Redbox users have the flexibility to keep the DVD for as long as they like and are charged a low fee for each night they keep the movie. For added convenience, consumers also can visit www.redbox.com to reserve their DVD online or via the iPhone app from Redbox and pick it up immediately at the Redbox location of their choice.
Redbox has rented more than 750 million DVDs and is available at approximately 21,600 locations nationwide, including select McDonald's restaurants, leading grocery and convenience stores, and Walmart and Walgreens locations in select markets.
For more information, visit online www.redbox.com.