Art in Miami: The Best of Miami 2015 According to Me
By Carl Rachelson
No one can manage all the things going on in Miami's most recent incarnation; there is too much.
Respectfully, here is my Best of Miami 2015.
Art: All about Basel
 Art Basel: King and still champion. Needs no caps.
 CONTEXT: aka the best parts of prestigious Art Miami.

pint

a

miam

i: Lowercase in

Man

a

Wynwoo

d. Spacious and tasteful from top to bottom. All kinds of great Latin American pieces.
UNTITLED : Edgiest of the satellites without descending into madness. Love the space on the Beach.No one suffocates.
SCOPE: Remains tasteful and high quality, antidote to the Convention Center despite its increasingly corporate presence.
Perez Art Museum Miami: Let's see what Franklin

Sirman

s will do with a space so lovely it makes the Best of Miami even if it remained empty.
Film: Frankly, Miami

Dade

College's Miami International Film Festival, the O, the Tower, Coral Gables, and the

Cosford

have collectively raised C Level. There are always great films in Miami at fine venues.
I loved these films at the O Cinema:
Asif

Kapadia

's electrifying, heartbreaking documentary Amy
Spike Lee's indescribably sprawling, ambitious, confounding, ferocious, lewd, profane urban drama/comedy/play – Chi-Raq. Love it or hate it.
Stanley Nelson's The Black Panthers: Vanguard of the Revolution
Special shout to whomever suggested curry to Melissa Gomez
I loved these at the ever-improving Miami

Dade

College's Miami International Film Festival's 32nd Edition:
The Salt of the Earth: Juliano Ribeiro Salgado and Wim Wenders gorgeous doc on 40 years of the photographer Sebastião Salgado
Phoenix: Uncomfortable, hypnotic Who Am I Really drama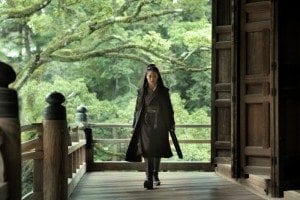 I loved these at the MDC Tower for GEMS:
The Assassin: Drop dead costumes and visuals as bodies drop dead
Embrace of the Serpent: Stunning before and after in the colonial Amazon.
I loved this at the

Cosford:
Meet the

Patels

: Hilarious, amateur view of love and cultural blindness.
I loved these at the Coral Gables Cinema:
Love & Mercy: Brian Wilson's life as the brains behind the Beach Boys. Paul

Dan

o and John

Cusac

k play young and older. Sad and uplifting.
Wild Tales: Six short tales of Spanish stress: WOW! The Martian at the

Southland

Regal Theater which smacked of popcorn.
Music: Take your pick.
 Salsa

Dur

a and

Timb

a: Metropolitan Salsa Orchestra and Alexander

Abre

u
WLRN anytime
 Hot 8 at South Miami-Dade Cultural Arts Center
Romeo Santos at the AAA
Kendrick Lamar: the last great rapper
D'Angelo and the Vanguard
Ball & Chain's Music Festival: Elastic Bond's indoor set!!!!!

Cleavelan

d Jones Trio at the Regent: Talented and happy.
Hal Roland Trio at

Soyk

a: Talented, unaffected, and cool.
Dance: Just one shout-out.
1. SalsaCraze at the U makes hundreds of people happy twice a week.
On the Radar: The Upper Eastside. North of Edgewater, east of Little Haiti, south of the village of Miami Shores, and by Biscayne Bay featuring 50's Vagabond, Ms.Cheezious, Limited Edition Caffe, Upper Eastside, Ironside District, Little River: This is an area with a name in need of being dumbed down/agreed upon until Little Haiti becomes further gentrified.
Other Notable Mentions:
Poetry: O, Miami and WLRN's Ode to Your ZIP Code
Liquidity: The Wood Tavern plus BXLDR and the breweries
Food:

Zak

the Baker gets the big picture. Always conscious and caring
Rebirth: The possible reawakening of Coconut Grove
Sports:

Hassan Whiteside

TV: CNN's The Seventies and Anthony

Bourdain