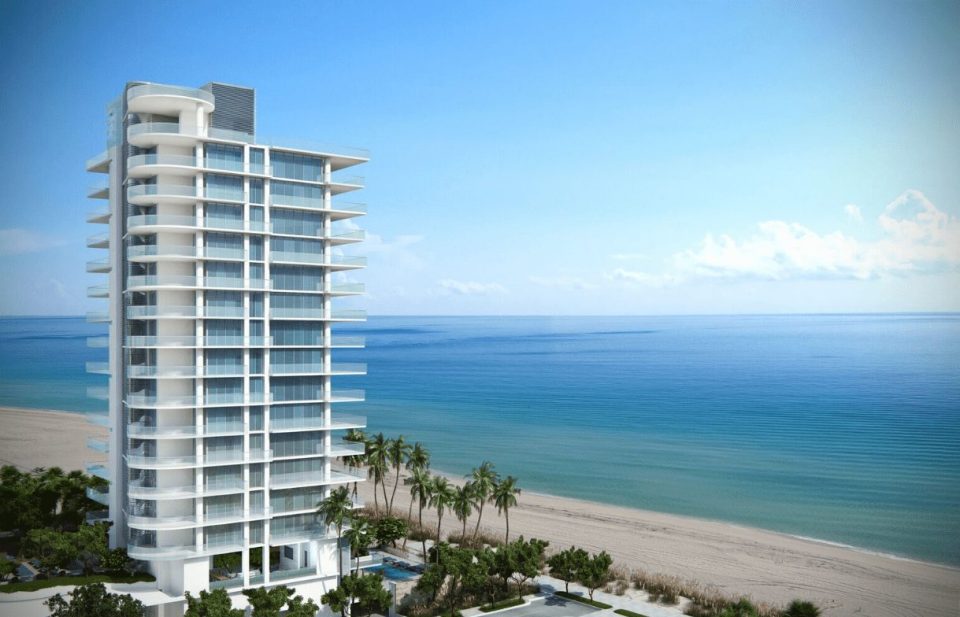 L'Atelier Miami Beach, internationally acclaimed interior designer Holly Hunt's first-ever residential development, closed recently on a $57 million construction loan to fund the boutique, luxury oceanfront development through completion.
The developers of L'Atelier Miami Beach, SMG Management and W Capital Group, completed the construction loan for the project with Toronto-based Romspen Investment Fund. Romspen, operating since the 1960s, specializes in providing non-traditional real estate loans and currently has a $1.9 billion mortgage portfolio.
"L'Atelier Miami Beach is one of the last oceanfront properties in Miami Beach. We've seen strong sales and fully expect that trend to continue.  Closing of the construction loan further validates the strength of this development and its development team," says Anna Sherrill, Director of Sales for L'Atelier Miami Beach. "L'Atelier, in conjunction with Holly Hunt, is introducing a new type of residential luxury to North Beach that the neighborhood has never seen before and, along with other developments in the works, will increase property values."
The construction loan was arranged by Dave Larson of NGKF Capital Markets and was originated and supervised by Aryeh Friedman from Romspen's New York City office.
L'Atelier Miami Beach has sold 80 percent of its residences. There are five residences remaining: four flow-through residences priced between $3.6 million and $4.5 million; and the penthouse residence, listed at $25 million, which boasts two full stories with a high-glass façade providing panoramic views of the Atlantic Ocean. The penthouse holds approximately 8,000 square feet of interior living space and 8,500 square feet of exterior terraces and rooftop amenities.
L'Atelier Miami Beach is gearing up for a fall 2017 topping-off milestone and is scheduled for completion in 2018.
Once completed, every resident of L'Atelier Miami Beach will have an ocean-facing residence and access to an array of five-star amenities in a boutique property setting, including: a house manager, 24-hour valet, pool and beach attendants, an oceanfront infinity-edge pool, upper deck with 78-foot lap pool, poolside cabanas, hammam spa and hammock garden areas, and a double-height fitness facility, to name a few.
For more information, visit LAtelierMiamiBeach.com.