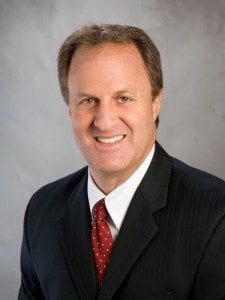 I would like to take the time to thank you for making this year one of the best in Chamber history. We had some amazing events like our Gala, which was a star studded affair at the Fontainebleau with over 1,000 people in attendance; our City National Bank Better Beach awards, which honored amazing professionals and projects in real estate and we even hosted our largest pillar reception to date at Lou La Vie with the Miami New Construction show over the summer.
In January, the Chamber will host its annual Champions of Business Awards Luncheon sponsored by the South Florida Luxury Guide at the Ritz Carlton South Beach where we will honor pillars of the business community. At the event, long standing member City National Bank will be receiving the Champion of Business Award; my friend Wayne Pathman, Partner at Pathman Lewis, LLC and Chair-Elect for the Chamber, will be honored with the James McDonnell Outstanding Board of Governor Award; the Beach Channel, will be awarded the Small Business of the Year Award; and Jolie Glassman, owner of South Beach Boxing will be honored with the Woman In Business Award, which is a new award category this year started by the Woman's Business Council.
At the Miami Beach Chamber, we have made the Real Estate community a priority by creating the City National Bank Better Beach Awards. The awards celebrate those individuals, and firms alike, that have helped mature this city that we live in, work in , and play in. in the coming weeks, individuals can submit Better Beach nominations for realtors, architects, developers, designers, philanthropists, and entrepreneurs that are making significant contributions. Please take a moment and think about submitting a nomination for someone you know that deserves recognition for projects in Miami Beach. The nomination form and categories can be found on the Chamber home page.
Again, I want to thank you for making this year incredible! If you would like any more information regarding the aforementioned events. Please contact the Chamber at 305-674-1300.
Happy Holidays!
Michael S. Goldberg