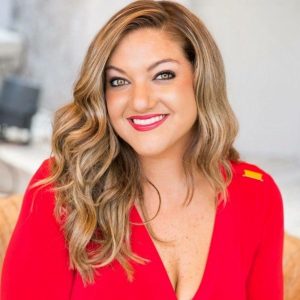 A real love connection and true focus between people are hard to find in such a tech driven age. Most 20 and 30-somethings long for a time when weekends were filled with less app searching and more traditional dating methods. However, in true Miami style, what we usually want is right at our fingertips. With the season of merriment amongst us and Valentine's Day near…love is in the air! Whether you're strangers making a first impression or a seasoned couple reigniting a spark, indulging in an exciting activity will reinforce what's most important in our beautiful city…fun and each other. Accommodations designed by local spots for couples are giving endless pairs reasons to get up and go out. Offering suggestions based on experience, refresh your mind with dating ideas below that make for unforgettable Miami moments!
Urban Explorers
Miami is a beautiful city with so much to offer! With our glorious beaches, palm trees and sunshine, people often forget that we are in a city. Next date, catch some city vibes with your partner via bike. Expand your view of the city and just enjoy a bike ride or opt to use them to get to a destination. Perhaps a Miami Heat Game? Sporting games and events are ideal places to find soaring city pride and enjoy a high-energy atmosphere together! Need a suggestion? Rent either a Deco or Citi Bike to ride the streets of Downtown or hop on matching scooters for the day down Ocean Drive.
Casual First Daters
The complex dynamic of first date is always made lighter by a great environment! As they say, you have to start somewhere…so why not start inside an exemplary quiet space. Get to know one another in a tasty coffee shop, outdoor table at Happy Hour or a beautiful stroll. Need a suggestion? Sip something delicious from Panther Coffee before a pre-dusk walk at the Miami Beach Botanical Garden.
Sun Seekers
Imagine yourself on a plush towel feeling warm sand glide through your toes. You're sipping a tropical beverage beside your date and you're truly unsure if anything is better than this. Lucky for us, here in Miami, this could be noon on a Monday. For the couples seeking sun, enjoy something active; a boat ride or relax poolside. Need a suggestion? Check out South Beach Kayak or hit a pool at one of our lavish unique hotels like The Edition, SLS or The Hall!
The Foodies
Delectable cuisines strung throughout Miami is the perfect excuse to dine out with your date! Enjoy Sunday morning brunch or snack hand-in-hand down the aisles of our famous food festivals. Unlimited dining options from palate-shifting extravagant meals to ingenious local food trucks leave choices for all couples. Indulge in a wine experience together and enjoy knowledge and taste all at once! Need a suggestion? Venture to Abaco for a couples wine tasting before dining at the delicious Quality Meats Miami Beach or fun times at Bodega!
Night Owls
For the pair ready to let loose, you've come to the right place! Dressing up and dancing the night away is fun for anyone, especially here in Miami. Often times, a hard work week and long hours leave most of us craving some night life. Miami's spicy flair and captivating flavor make our date nights the ultimate celebrations! Need a suggestion? Try something new and innovative or have a grand evening planned for you! Check out Excalibur Concierge for a VIP evening or slurp down a Winters Kiss cocktail at Drinkhouse Fire & Ice for the ideal dating ice breaker.
Artsy Lovers
There's nothing quite like tapping into your creative mind! With Miami's blossoming art scene, there are tons of options for engaging experiences for you and your partner. A live music scene or joyful painting class allow you to let go and be entertained! Need a suggestion? Follow events that take place at the Perez Art Museum or experience Wynwood Art Walk on the second Saturday of each month.