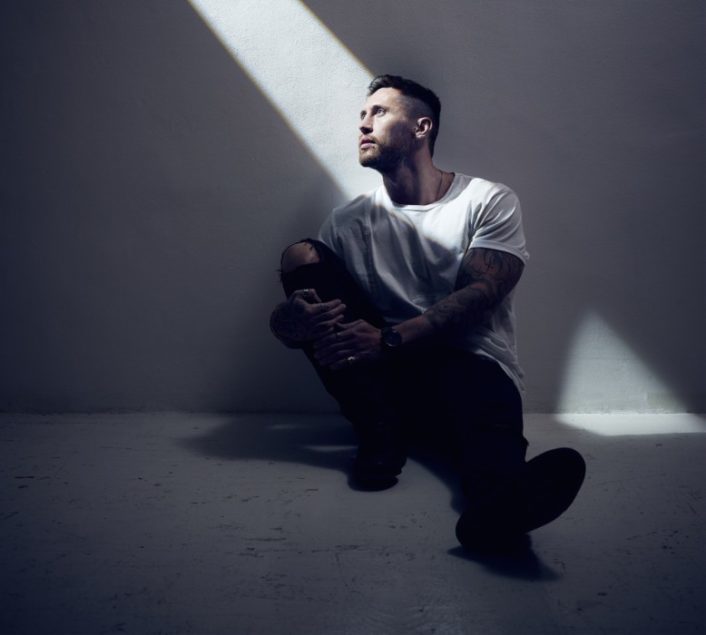 I'm always excited to be introduced to new artists and find out what inspires them, their influences and their background. Miami Beach News caught up with Cristoph who is DJing a few events during Miami Music Week. He will be playing at Ultra and the Incorrect party at Heart, to name a few. The Newcastle born producer has worked with labels such as Noir, Suara and Hot Since 82's Knee Deep In Sound to and become one of the most reliable yet exciting acts in the scene.
I read that you were much influenced by your father's and older brother's music taste. Can you explain what type of music you grew up hearing and what type of music influenced you the most?
To be honest there was all sorts of music played in my house as I grew up. Predominantly it was my Dad's Motown and Northern Soul and my Brother's Chicago House and Detroit Techno which really grabbed my attention. As I grew older (around about 6/7 years of age) I really started getting into the music which was coming from Brother's bedroom, especially the more piano led stuff. Records like the MK remix of Masters At Work feat. India 'I Can't Get No Sleep' and Boomshanka 'Take My Love' are examples of the music which started to play an influence on me whilst I was a kid.
How would you describe your sound? And how do you stay relevant?
I try to produce and play music which is either dark, driving or melodic – even all 3 blended together in certain cases. For me music is always evolving so I'm always intrigued on how I can learn more in the studio and keep my own personal productions progressing and not just becoming static as an artist. Luckily enough people have picked up on my music and enjoy it and hopefully this will continue.
Congratulations on your successful album campaign on Knee Deep In Sound label – what's next?
Thank you. I have forthcoming releases on Last Night On Earth, Bedrock, Circus Recordings and Suara which will lead me nicely into the summer. I'v been writing a lot of music recently and will continue to do so whilst on tour in America and when I return home. I'm sat on around about 20-30 tracks at the moment so will be looking to get some of them signed to labels I'm aiming to release on – the rest I will keep just for my sets or may never play them out at all.
Who are your biggest influencers?
Musically I would have to go for Eric Prydz, Sasha, John Digweed, Hot Since 82, Solomun, Jeremy Olander in amongst others. In life in general my Dad was and always will be my biggest influence.
How do you prepare before a big show?
There's nothing out of the ordinary I do before any show. I do get very nervous but I put that down to caring so much for what I do. I really want people who come to see me to enjoy what I do and the music I play. I try to get to each show quite early so I can take in the venue and the atmosphere and also to see what music is actually working and engaging with the crowd.
Who are you dying to collaborate with?
I have just done a collaboration with Jeremy Olander so there's one definitely ticked off the bucket list. I would have to say Eric Prydz, the guy is a genius, his music is simply amazing no matter what alias he produces under.
Anything else you want to add, what can the fans expect from you this WMC 2017?
I'm really looking forward to heading over for WMC, it will be my first ever one so I'm coming for a week to hit up some parties before I play Space and Ultra. At my two shows I will be showcasing quite a bit of my new material and generally playing the music I have I'm enjoying at the moment. Hopefully they will be two great gigs that will sit nicely in my memories.
For more info on Cristoph, visit https://www.residentadvisor.net/dj/cristoph