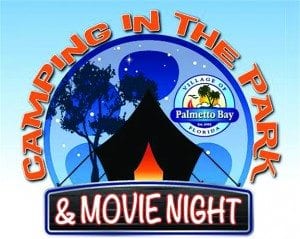 A different kind of event is scheduled for Coral Reef Park for Saturday Feb. 6, 11 a.m., to Sunday, Feb. 7, 10 a.m., when "Camping in the Park and Movie Night" takes place.
One of the first village events to involve camping out at the park, the overnight happening will feature two films, a campfire, bird watching and night hike, a kayak adventure, an animal encounter, telescope stargazing, team building activities and more.
The first movie is the documentary Ghosts of the Western Glades with live narration by film director Richard Kern at 7 p.m. The next movie is Night at the Museum, Secret of the Tomb, on the giant 20- by 40-foot screen, which starts at 8:30 p.m.
The online registration deadline is Thursday, Feb. 4. There is free admission and parking, and there are activities and food and refreshments for sale.
Coral Reef Park is located at 7895 SW 152 St.
For the camping, no alcoholic beverages will be allowed and there will be no smoking. Pets are not permitted.
If you are bringing a quick shade tent, tents larger than 10-by-10 will not be permitted, and tents must be placed a minimum of five feet away from neighboring tents. Grills, individual pits and barbecues will not be permitted in the campsite area. RV's and pop-up trailers will not be allowed. This is a tent-only camping event. There will be an 8- by 8-foot fire pit open to everyone. S'mores can be fixed, but all other food grilling and cooking over the community fire pit will not be allowed.
For information on the schedule, complete rules and online registration go to the village web site at www.palmettobay-fl.gov or call 305-259-1234.