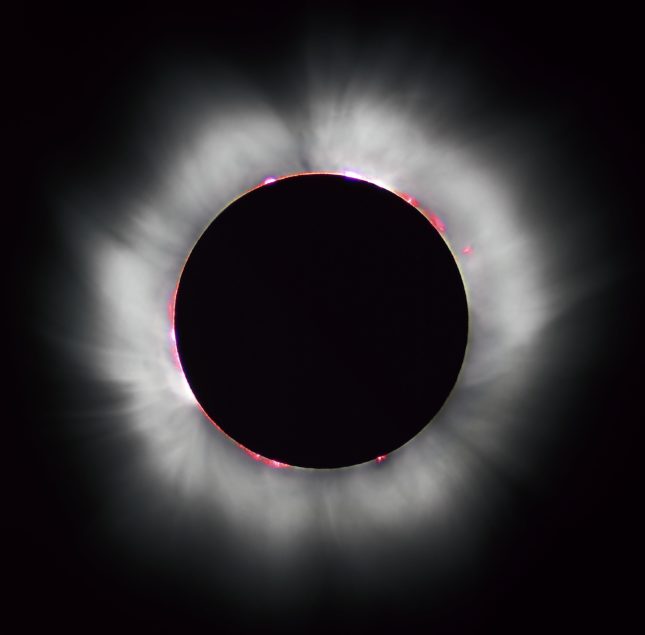 Get ready for a partial solar eclipse.
The Moon's shadow is scheduled to cover about 80 percent of the Sun when viewed from Miami, 1-4 p.m., on Monday, Aug. 21. Totality will be visible for two minutes, 42 seconds in the shadow path that races across the U.S. at 1,500 miles per hour from Oregon to the South Carolina shore.
A few Southern Cross Astros will be observing and imaging the totality from sites in the Rocky Mountains and the Carolinas. The public will jam highways and communities along the center line within the shadow path about 80 miles in width.
Members of the Southern Cross Astronomical Society will arrange filtered solar telescopes at the Deering Estate at Cutler, east end of SW 168th Street, 1-4 p.m., on Aug. 21 — weather permitting.
Warning: Never look directly at the Sun. During a partial eclipse the exposed solar surface becomes more intense. Adults and children need to be warned in advance as blindness may occur quickly, painlessly and permanently if the eye retina is burned. Sunglasses are not safe. Watch the eclipse on a white sheet of paper or poster board, or a puddle on a solid surface. Solar glasses may be available.