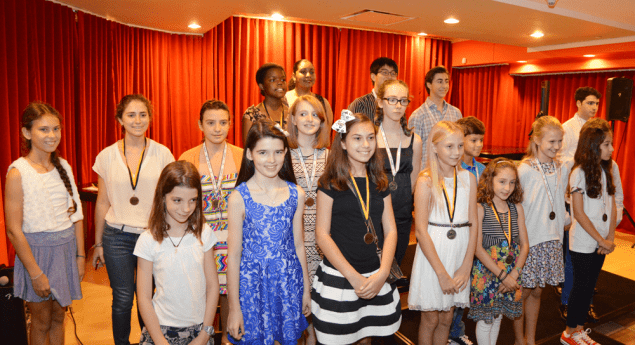 The fifth annual La Plume Young Writers' Contest is now accepting applications from Miami-Dade students in grades 3-12. Writers may submit their typed story on a theme of their choice relevant to their age and grade level. The Grand Prize winners will have their story published and receive $150 to $350, depending on the level. All winners including 1st, 2nd & 3rd places will be awarded cash prizes, special gifts and creative writing workshops. 
Students will write their stories during the summer to be submitted by August 22nd for review by a panel of judges that include published writers, editors, actors, journalists, librarians, educators/professors, and other artists. Winners will be announced on October 17th. The award ceremony and book signing will be held on Saturday, November 19th presided over by a guest speaker from the literary world. It is free and open to the public.
 La Plume contest was created by Miami Conservatory of Music, MCA Academy, and the Bookstore in the Grove in 2011 to encourage young writers to express themselves and to provide an opportunity for students to have their work evaluated professionally and published.
It's $10 to enter and requires parental permission.  All the details and online registration is on the La Plume website www.laplumecontest.com. The deadline to enter is June 10, 2016.