The Gardens looks ahead with hopeful anticipation to a spectacular new year and commits to a promise of five New Year's resolutions.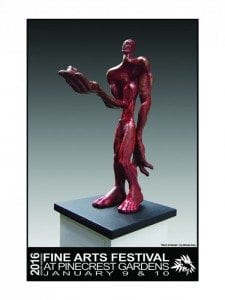 Resolution 1: We will strive to make Pinecrest Gardens more lush, verdant and better tended than it has ever been before. With each visit you will be surrounded by botanical beauty and the best nature has to offer. We are resolved to be your Botanical Garden of Choice!
Resolution 2: We commit to our community and the families who visit to provide a safe and secure environment where children of all ages can come to play or learn or experience exciting new and wonderful things. It is our resolution to be the most family friendly Botanical Garden in Florida.
Resolution 3: We will inspire you. We will seek out delicious exhibits for our Gallery and our Gardens, and present festivals throughout the season that bring together savants, artists, artisans and craftsmen from around the world. We will make these events available and affordable to all. We are resolved to feed your soul.
Resolution 4: We will entertain you. From music to movies, from dance to theater, we promise evenings and weekends of performing arts and entertainment for audiences of all ages. We also promise to offer the Banyan Bowl stage to public and private schools for showcasing their very best talent. We are steadfast in our resolve to become THE cultural destination in South Miami-Dade.
Resolution 5: We will be mindful of our roots as we grow our Gardens. Generations have experienced entertainment, enlightenment, and pure enjoyment at this iconic and historically designated venue. It is our resolution to preserve our history as we pave the road to our future. We hope you journey with us.
Looking to Great Events, Performances and Festivals in the New Year.
South Motors Fine Arts Festival Saturday and Sunday, January 9 & 10 10 a.m. – 5 p.m.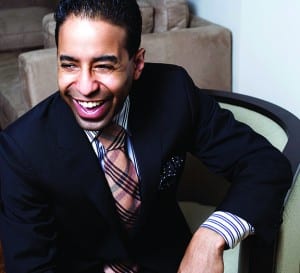 We are always excited about the start of a New Year because with January comes our wildly popular annual Fine Arts Festival. Now in its 13th season, this year our premiere juried art show will feature 65 phenomenal artists, 23 of which have never participated at the Gardens Fine Arts Festival before. The dates are January 9 and 10, and admission is FREE. You will enjoy an afternoon surrounded by spectacular visual arts in the most lush and luxurious botanical setting. Amongst a generous representation of the best artists and artisans from the US and abroad, you will find the perfect piece of art for your home; that includes painting, sculpture, mixed media and photography, or peruse a selection of original handcrafted jewelry or wearable art. There is always a great selection of delicious food, live music, and other activities for the entire family. Join us at the most beautiful event in South Florida, artfully staged amongst the winding paths and exotic foliage in this magical botanical garden.
CCT-ART Opening Reception
Hibiscus Room Gardens Gallery Thursday, January 7, 6:00 – 8:00 p.m.
Every year at our Fine Arts Festival you will find works of art and art demonstrations done by the extraordinary students participating in the Creative Children's Therapy – Art Realization Techniques program. This year, joining us from New York City for the special opening of this annual exhibit is the program founder, Tim Lefens, who will lead the demonstrations at the opening. "A.R.T.'s mission is to bring liberating self-determination to those who face the most severe multiple physical and neurological challenges; paraplegic nonverbal," says Lefens. "Through the use of trained facilitators we call "trackers," children with severe disabilities are able to guide the brush strokes by way of a laser strapped to their heads, and paint magnificent works of art." Join us at the opening and experience the creation of art unlike anything you have ever seen before.
South Motors Jazz at Pinecrest Gardens presents
The Loston Harris Quartet performing the Great American Songbook Saturday, January 9, 8:00 p.m. Loston is a singular sensation of what music is in New York and all over the world. He is fantastic. There is nobody like him.
— John Pizzarelli
For more than a decade Loston has headlined at the Carlyle Hotel in Manhattan's Upper East Side along with cabaret and jazz greats that include Bobby Short, Eartha Kitt, Elaine Stritch and John Pizzarelli. His list of CDs have all launched with rave reviews and his fifth release, Swingfully Yours, features swinging arrangements of timeless standards from the Great American Songbook. Loston has toured and recorded with jazz superstars Wynton Marsalis and Marcus Roberts. It is good to know that Frank Sinatra, Bobby Short and Nat King Cole can rest comfortably knowing that Loston Harris is keeping the flame alive.
Family Fridays presents
Paddington Friday, January 8, 8:00 p.m. Paddington is absolutely, positively delightful.
Bilge Ebiri-New York Magazine
From the beloved novels by Michael Bond, Paddington tells the story of the comic misadventures of a young Peruvian bear (voiced by Colin Firth) that travels to the city in search of a home. It's a fabulous time for the entire family including fresh popped popcorn, soft drinks, hot dogs, and other delicious snacks. The evening will begin with an adventurous "flashlight tour" and will conclude with the film. This is movie going at its best…staged in the pristine, safe and magical environment of a botanical garden where you and your children can enjoy full theater amenities in an outdoor setting under a protective dome. Make it a family tradition on Fridays at Pinecrest Gardens…Don't forget your flashlights for the tour!
For information visit www.pinecrestgardens.org.