From World-Class Jazz to Symphonic Band—the gardens will sing in perfect harmony.
South Motors Jazz Series presents…The Carmen Lundy Quintet, Saturday, February 13, 8:00 p.m.
"…a beguiling and outstanding vocalist…" New Yorker
"In a world of pretenders, she's a genuine jazz singer." Jack Massarik, London Evening Standard
Carmen Lundy is one of the finest jazz vocalists and composers working today. Born and raised in Miami to a musical family, her mother was the lead singer in a gospel group, and her younger brother, Curtis Lundy, is an esteemed jazz bassist. Inspired by those around her, Lundy began playing the piano at age six, and started singing in her church choir at age twelve. She went on to attend the University of Miami during its creative heyday, where she received her B.M. degree in studio music and jazz. Among her classmates and early bandmates were Bruce Hornsby, Jaco Pastorius, and Pat Metheny, all of whom went on to storied careers.
In addition to being a recording artist, Carmen Lundy is also a gifted actress active in theatre. She performed the lead role as Billie Holiday in the Off Broadway play "They Were All Gardenias" by Lawrence Holder, as well as the lead role in the Broadway show, Duke Ellington's "Sophisticated Ladies," and she made her television debut as the star of the CBS Pilot-Special "Shangri-La Plaza" in the role of Geneva, after which she relocated to Los Angeles, where she currently resides.
Honored with the 2016 Lifetime Achievement Award in Jazz by the prestigious organization Black Women In Jazz and The Arts along with receiving multiple awards and recognitions for her compositions and recordings, especially rewarding was Miami-Dade's County Office of the Mayor and Board of County Commissioners proclaiming January 25th "Carmen Lundy Day," along with handing Ms. Lundy the keys to the City of Miami.
South Motors Jazz at Pinecrest Gardens in Miami is pleased to present Carmen Lundy in performance on Saturday, February 13, 2016 at 8:00 p.m. on the Banyan Bowl stage at Pinecrest Gardens. It will be a very special evening with Carmen Lundy returning to her hometown of Miami, having grown up very close to Pinecrest Gardens itself. She is touring her 14th album and latest release "Soul To Soul", which has garnered rave reviews and is on Downbeat's and other publication's Top Jazz Albums of 2015. The concert also features Patrice Rushen on piano, Ben Williams on bass, Jonathan Pinson on drums, and Andrew Renfroe on guitar. Tickets are $25, $30 and can be purchased by calling 877-496-8499 or select your seat on line at pinecrestgardens.org.
South Motors Gen-Next Jam presents…
Carmen Lundy Quintet and the New World School Jazz Students
Sunday, February 14, 2:00 p.m.
Through the generosity of the John S. and James L. Knight Foundation along with special funding from our title sponsor South Motors, we are proud to announce that four of our 2016 Jazz Series artists will also participate in a special program entitled Gen-Next Jam, a music mentorship program held on Sunday afternoons following their Saturday concert. Carmen Lundy and her band will mentor a group of gifted jazz students from the New World School of the Arts High School under the direction of Jim Gasior. This is a unique opportunity to learn from and play with these extraordinary professionals on the Banyan Bowl stage. This workshop series will be open to the general public and other students for observation free of charge. Free to the public.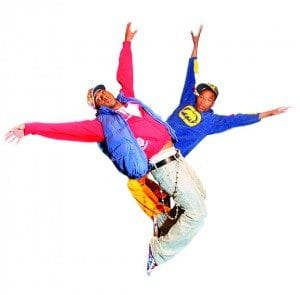 Greater Miami Symphonic Band presents…
Around the World in 80 Minutes
Sunday, February 21, 3:00 p.m.
Bring the entire family to a fun-filled family concert featuring music from around the globe–and don't forget your passports as the Greater Miami Symphonic Band takes you on a journey that spans continents and hemispheres. The whole family will enjoy an afternoon concert in the beautiful Banyan Bowl right here at the Gardens. The Greater Miami Symphonic Band began in 1979, and has grown to 85 members strong. The Band performs publicly on a regular basis at various indoor and outdoor locations, giving Miami audiences an opportunity to hear all the beauty and diversity of the symphonic band repertoire. Get in the spirit and join us at this wonderful Sunday afternoon concert and a guaranteed crowd pleaser! Adults $15, students $5, available for purchase at the gate.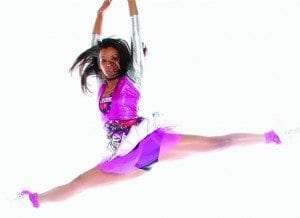 Live in Color Dance Collective presents…
An Evening of Hip Hop and Urban Funk Dance
Saturday, February 20, 8:00 p.m.
National Award Winning Live in Color Dance Collective is a culturally diverse dance company comprised of remarkably talented, captivating and vivacious individuals. The dance ensemble is a true representation of life as it displays a mixture of Caribbean, African, Latin, Urban cultures, as well as a diverse range of ages. Under the direction of Zedric Bembry, LICDC has been able to attain well-deserved recognition dazzling the nation with their unique, crowd-pleasing performances. Through his fierce, jazzy, cutting-edge, energetic footwork and rhythmic body movements, Zedric has infused a new flavor into the hip-hop industry; a creation he terms "Urban Funk". Tickets are $10 for adults, $5 for students and are available for purchase at the gate.
The Village of Pinecrest & The CLEO Institute presents…
Merchants of Doubt
Wednesday, February 17, 7:00 p.m.
"A compelling exposé of professional propagandists…" Rafer Guzman – Newsday
Inspired by the acclaimed book by Naomi Oreskes and Erik Conway, Merchants of Doubt takes audiences on a satirically comedic, yet illuminating ride into the heart of conjuring American spin. Filmmaker Robert Kenner lifts the curtain on a secretive group of highly charismatic, silver-tongued pundits-for-hire who present themselves in the media as scientific authorities – yet have the contrary aim of spreading maximum confusion about well-studied public threats ranging from toxic chemicals to pharmaceuticals to climate change. Gates open at 6:30 p.m. and the movie and discussion begin at 7:00 p.m. Free to the public.
Creative Crafts
Into the Heart of the Garden
Sunday, February 21, 2:00-3:30 p.m.
Every child loves the opportunity to express themselves creatively. Starting Sunday, February 21st for four consecutive weeks, 2:00-3:30 p.m. Creative Crafts, our all-inclusive workshop for children ages 6 – 12 of mixed abilities will stimulate and motivate your child to create botanical themed art and take home masterpiece each week. During class time, parents can enjoy shopping at the Pinecrest Farmer's Market which is just steps away from the crafts workshop area. All classes are taught by VSAFL's certified Teaching Artist Yvette Cotera. The cost for all four classes is $60 or $16 per class which includes all materials and entrance to the botanical garden, petting zoo and Splash 'N Play! There is a limited enrollment of fifteen 15 children per class. For information concerning the VSAFL and further details regarding children with special needs please contact Yvette Cotera or call 305-753-5341.