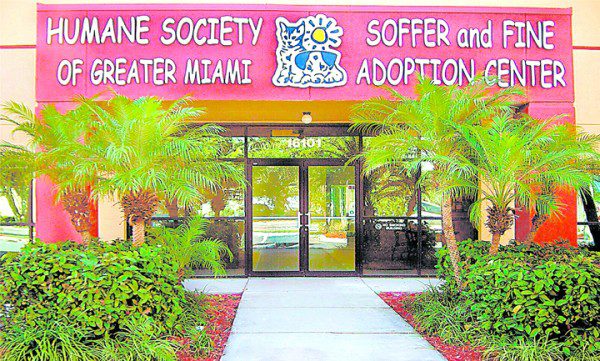 Have you heard about the Humane Society of Greater Miami's low-cost clinics?
Located in North Miami Beach and Cutler Bay, these clinics offer spay and neuter services, as well as preventive pet care services, at very affordable prices. As if the prices at these clinics were not competitive enough, they currently have some specials that make spaying and neutering your pet a no-brainer. How low are these prices: Aa low as free.
Thanks to a Miami-Dade Animal Services no kill project in partnership with the Humane Society of Greater Miami, low-income qualified residents are able to get their pets spayed or neutered at the Miami-Dade County Community Spay Neuter Clinic in Cutler Bay, 10700 SW 211 St., absolutely free.
This includes a rabies and FVRCP vaccine for cats and a rabies and DHPP vaccine for dogs. Low-income residents who are qualified to redeem these free services for their pets are those with active government assistance benefits including Food Stamps, Medicaid, Supplemental Security Income (SSI) and Women, Infants and Children (WIC) Food and Nutrition Services. In addition, all community cats can be fixed for free and receive the aforementioned vaccinations, plus a mandatory ear tip, at either of tbhe clinic locations.
The Cutler Bay clinic also offers drastically reduced spay and neuter prices for all other residents who do not receive assistance from the government through the OK2Spay campaign: only $30 for dogs and $15 for cats. These prices do not include vaccinations and may incur additional charges if the pet has any complications.
"We cannot stress enough how important spaying and neutering is to reducing the serious pet overpopulation problem in Miami-Dade County," said Laurie Hoffman, executive director of the Humane Society of Greater Miami. "These free and low-cost services will have a significant impact on reducing the number of homeless pets entering shelters or being abandoned on the street."
Take advantage of the limited-time offers today. Appointments may be scheduled online at www.humanesocietymiami.org or by calling 305-749-1854 for the South Clinic and 305-749-1827 for the North clinic.
The Humane Society of Greater Miami is a limited admit, adoption guarantee facility dedicated to placing every dog and cat in its care into a loving home, and to promoting responsible pet ownership and spay/neuter programs. Adoption guarantee means that every animal that is admitted to the shelter is free from the threat of euthanasia for time, space, or treatable medical issues. The Humane Society provides shelter, food, veterinary care, and plenty of TLC while the dogs and cats wait for their permanent home, no matter how long it takes.
The Humane Society is a private, not-for-profit, 501(c)(3) charitable animal welfare organization supported solely by its programs and services, as well as donations, private grants and fundraising events.