Alfred Medina, M.S., CPT, LMT, licensed Kinesiologist, Exercise Physiologist, Sports Injury Management Specialist, and Owner of the Sports and Lifestyle Clinic (SLC) in South Miami has seen and treated many soft tissue (muscles, ligaments, tendon and nerves) injuries in his 30 years of practice. He is considered one of the premiere soft tissue specialists in the South Florida area.
Alfred knows first hand the benefits of soft tissue hands on therapy, after he was injured in a life altering car accident. Through rehab, fitness and natural treatments he was healed and achieved a full recovery.  Alfred wanted to share his own experience and pursued his studies at Boston University. He has developed and trademarked his own SLC Rapid Release Technique, which gets to the cause of the pain, providing  immediate relief, which often times results in the patient avoiding costly and unnecessary surgical procedures.
Alfred treats the whole body in a holistic setting. He also provides conditioning, toning, strengthening and sculpting which has resulted in patients of all ages- achieving major transformations-improving their physical and mental health.
Patient, Carl Kafka had been suffering from lower back pain for 30 years. He tried many different types of treatment including steroid injections.  After his first session with Alfred he noticed an almost "magical relief "of his back pain and has been able to avoid back surgery and resume his active lifestyle pain free, with the soft tissue treatment and protocol Alfred recommended.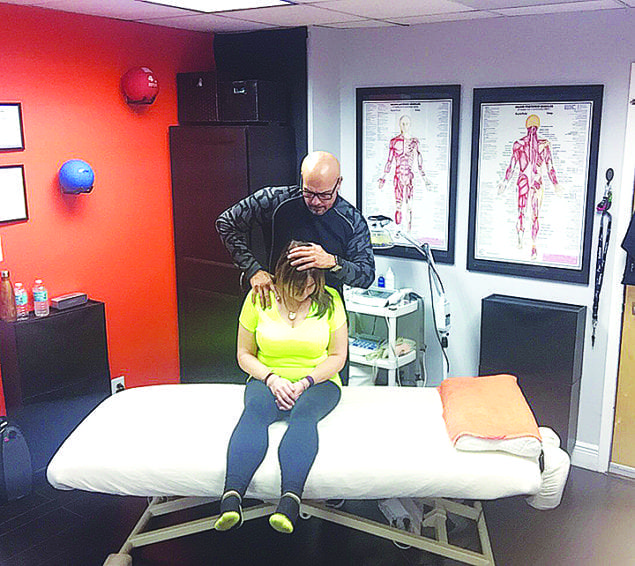 Patient, Diana Flipse was diagnosed with cervical stenosis and sought treatment from 27 health care providers. Alfred was the only one able to  relieve her pain through his methodical soft tissue therapy . Ms. Flipse believes that Alfred's unique understanding of the body's complex integrative and overlapping systems, almost as if he can see a body in "3D" , made the difference in her healing.
I would be most happy to arrange a meeting for you to visit SLC to meet Alfred Medina and to witness first hand the unique services and treatment that he provides to his patients. If you are interested in learning more you may email Marcia Spevak Breiter at msb7155@gmail.com or contact her at (305)794-0693.
The clinic is located at 7600 Red Road, Suite 333 South Miami, Fl 33143

www.slcoptimumhealth.com