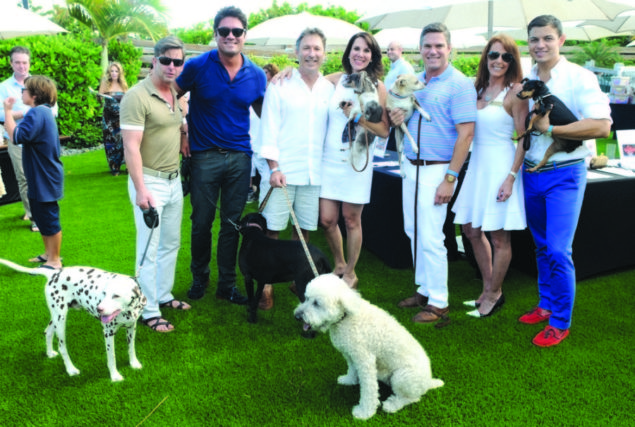 Celebrating its 20th anniversary, the Humane Society of Greater Miami springs its highly anticipated Brunch for the Animals forward to Sunday, April 23, 2017! The unique brunch, chaired by Alan G. Randolph and Steven Rodriguez, Amy Zakarin and Isaac Rosenberg and Angela and Louis Birdman, attracts more than 300 guests and their dogs to the lush lawn of the sensational Fontainebleau Miami Beach for a morning like no other. This year's event is sure to flourish as the Humane Society celebrates two decades helping the homeless pets of Miami through this chic event!
Brunch for the Animals combines a scrumptious array of gourmet foods for two-legged and four-legged creatures and fabulous shopping—two things that go together like animals and unconditional love. There will also be an exciting raffle with great prizes you will not want to miss out on. Now, what's better than enjoying wonderful food, spectacular shopping and doggie watching some of the cutest animals on the planet—all in one marvelous setting?
Ticket prices begin at $125 per person for outside of tent, sky-view seating, $225 per person for under the tent seating and $50 for children ages 3 to 10. Paid reservations are required for under-tent seating as seats are limited. Well-behaved doggies are our guests!
For more information contact Jossie Aguirre at 305-749-1825 or jossie@humanesocietymiami.org.