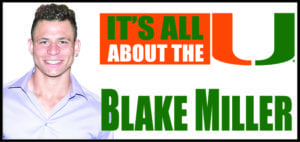 I know it feels like the NCAA basketball season just ended, but the next season is coming up right around the corner! With that said, it is time to take a look into what the Miami Hurricanes Basketball Team has to offer for the 2016-17 season.
After having an unbelievable season last year, the Canes look to build upon the strong foundation they have set for themselves. The Canes will take a hit with the absence of star players Sheldon McClellan, Tonye Jekiri, and Angel Rodriguez, but they seem to have a large number of capable players to replace their production.
Key returning players such as Davon Reed, Ja'Quan Newton, and Kamari Murphy will need to carry the load in order to get back to the success Miami achieved last season.
Reed is the team's best returning player from last season and will have to increase his production to replace the scoring of the key departures. Newton will need to step up at point guard and play a team leader role similar to Shane Larkin in the 2012-13 season.
Along with those players, the Canes have some great additions to the team with Coach Jim Larranaga bringing in his best freshman class since he has been at the University of Miami.
His class of incoming freshman has some studs such as former McDonald's All-American freshman forward Dewan Huell who stands at 6-foot-10 and dominated games in his high school career at Miami Norland High School. Another freshman who can contribute immediately is Dejan Vasilijevic, a guard from Melbourne, Australia. He has experience playing with the U-19 Australian National Team where he averaged 13.3 points per game.
To go along with Huell and Vasilijevic, guard Bruce Brown is another freshman who will have an impact right away. The 6-foot-4 guard is a former five-star from Vermont Academy in Saxton's River, VT. He was ranked 30th overall in his recruiting class according to ESPN.
To add on to this group is 6-foot-11, 245-pound center Rodney Miller who looks to contribute as a freshman as well. ESPN ranked him as the 15th best center in his recruiting class.
With the talented players returning from the previous Hurricanes roster, and the strong group of incoming freshmen, the Canes should be optimistic coming into this season. Hopefully they live up to the expectations and build upon Larranaga's legacy at the "U" even more.
GO CANES!