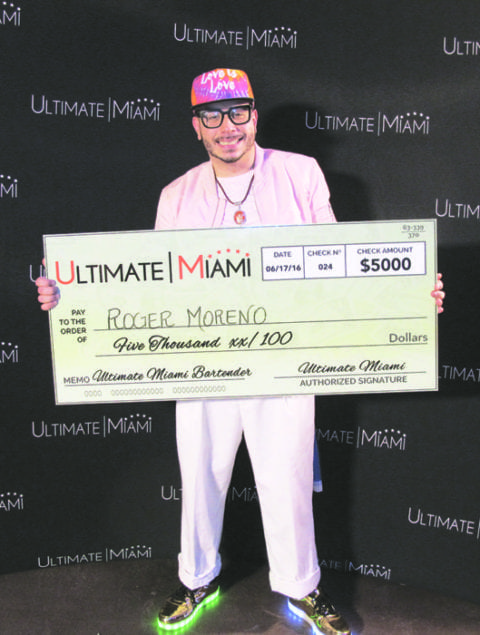 South Florida's foodies will celebrate with a clink on the final night of Ultimate Miami Season 6 when South Florida's most talented mixologists compete on Saturday, June 10, at 9 p.m., for the title of Ultimate Miami Bartender and $5,000.
As if an interactive cocktail event wasn't fun enough, beloved hip-hop artist Rob Base and freestyle favorites TKA and Lime will perform on stage.
Ultimate Miami showcases South Florida's rising stars in the fields of entertainment, arts and mixology competing for a prize of $5,000 and the title of "Miami's Ultimate" over the course of three nights. Local talent begins the show and shares the stage with nationally recognized headliners each evening. All three shows will take place at Magic City Casino, 450 NW 37 Ave., inside Stage 305.
Tickets are $40 per person and include eight drink samples. Attendees must be 21 an older.
Ultimate Miami Season 6 Lineup:
• Carlos Mencia headlining Ultimate Miami Comedian on Thursday, June 8 at 8 p.m.;
• Sharon Needles & Jinkx Monsoon performing live at Ultimate Miami Drag Queen on Friday, June 9, at 9 p.m., and
• TKA, Rob Base & Lime performing live in concert at Ultimate Miami Bartender on Saturday, June 10, at 9 p.m.