I would like to take this time to recognize two special women in the City of West Park, Shawntavia Hawes and Felicia Brunson, for all the work they do for our seniors in the community. Shawntavia runs the Senior Center and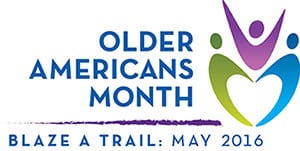 coordinates all the activities and field trips for the wonderful group of seniors who participate and take advantage of all that's offered there.
Former Vice Mayor Felicia Brunson is the Founder and President of Visions of Images, Inc. a multi-generational nonprofit organization located in the City that runs a teen mentoring group for young ladies as well as a senior program. Visions of Images provides a hot breakfast for the seniors at the center every Tuesday with the help of
many volunteers from the community who gladly give their time in this way.
Along with providing the breakfast, Broward Sheriff's Office (BSO) Fire Rescue personnel do basic blood pressure checks for seniors. Ann Zucker, the community outreach coordinator for BSO Fire, gives educational presentations on safety in the home, and many other informational speakers visit and present to the group as well. Visions of Images also hosts special events for seniors during the course of the year whether it be a holiday party, or the Senior Prom, held every year on the third Saturday in May. Members of the Board of Directors cook and serve the meal and seniors dance and enjoy the afternoon the way many of us enjoyed prom season when we were in school. They elect a king and queen to assist in working on the programs for the seniors with Shawntavia during the course of the year. Felicia was recently inducted into the Broward County Women's Hall of Fame for all the work she does in the community. I am honored to be able to call her a friend and mentor. Thank you ladies for all you do and have done for our community
For more information on Visions of Images and the programs it has to offer please email at Visionsofimages@bellsouth.net.