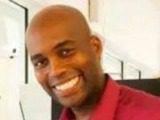 Association Law Group (ALG), one of Florida's leading HOA and condominium law firms with offices in Miami and Ft. Lauderdale, has hired U.S. Marine Staff Sergeant, Andre M. Brown as its new in-house media contact and public relations liaison. Brown is a decorated combat veteran who served for 15 years in the Marine Corps and completed 7 tours of combat in support of Operation Enduring Freedom and Operation Iraqi Freedom before retiring from active duty in October of 2014. During his tenure in the military, Mr. Brown received over a dozen medals and commendations for his dedication and service to our country. Now, Brown is bringing his military experience, work ethic and talents into the board room at ALG.
"I am very excited about my new career opportunity with ALG and ready to utilize the leadership principles and traits that I learned in the Marine Corps in a corporate capacity," stated Mr. Brown.
ALG sought out the services of Brown with an eye towards helping war veterans integrate successfully into the corporate world soon after they return home. The firm identified Brown as a perfect candidate to accomplish such goal. Now, Brown works directly with ALG's managing partner, Ben Solomon, and is spearheading the firm's advertising, marketing and publicity campaigns.
"We are very pleased to haveAndre Brown join Association Law Group and are confident in his abilities," stated Ben Solomon, managing partner of ALG. "It is an honor and a privilege to work with someone like Andre who has sacrificed so much for our country and the freedoms we all enjoy," stated Solomon. "We hope that other law firms will follow in our path of hiring war veterans who are returning home after their service to our country ends," added ALG senior partner, Michael A. Furshman.
Brown is also a licensed real estate agent and a recent graduate from Connecticut School of Broadcasting where he studied radio, television and film production. He plans to attend the University of Miami to pursue a degree in Business Administration with a concentration in marketing. Mr. Brown is also involved with the Miami Association of Realtors' Young Professional Network Leadership Council and serves as the Director of Communications and Veterans Affairs Liaison for the Builders Association of South Florida (BASF).
For more information on ALG, visit www.AssociationLawGroup.com.