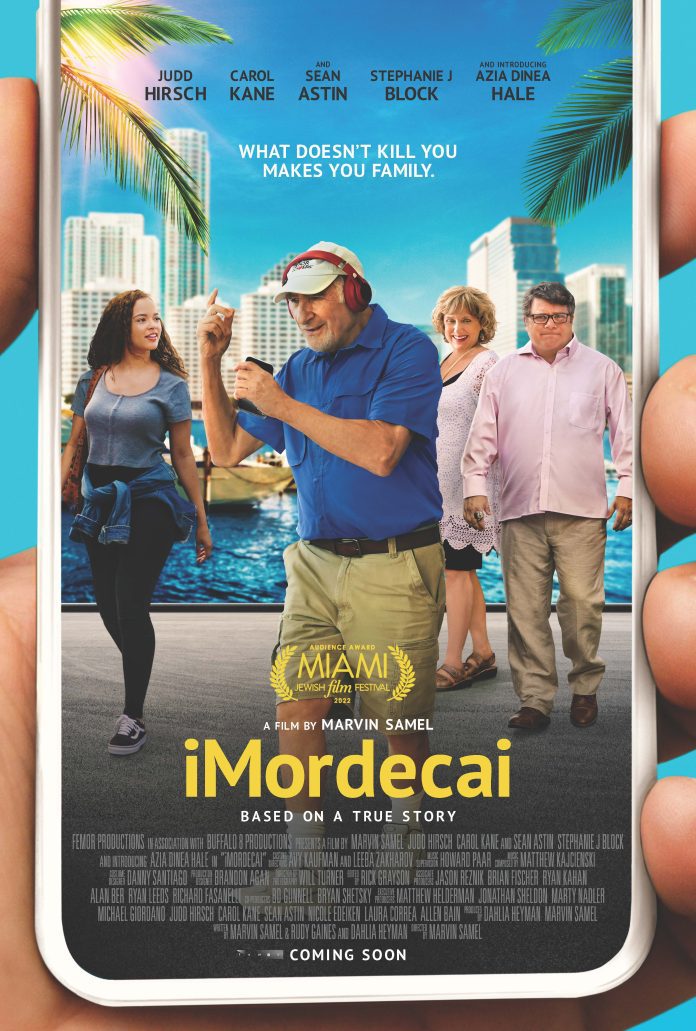 Synopsis:
Mordecai (Judd Hirsch) likes to fix things. It's why his phone is 20 years old and held together with duct tape and tinfoil. It's why he worked his entire life as a plumber and a painter. But this is a story about the things he cannot fix: Getting older, the Alzheimer's diagnosis of his wife Fela (Carol Kane), and his relationship with his son Marvin. (Sean Astin) Sometimes, something small and unexpected can change your whole world. For Mordecai, this moment happens when his son, Marvin, replaces his ancient phone with a brand-new iPhone. This act sets off a series of unexpected events and magically changes both Mordecai and the people closest to him. Mordecai becomes friends with the "Einstein's" who teach him to use this strange device with no buttons. He becomes open to new experiences and new perspectives. Ultimately, through letting go, he begins to heal the things he cannot fix and turn the pain of his past into something beautiful. A journey that takes you through every human emotion, iMordecai teaches you that it's never too late for inspiration.
Directed by:
Marvin Samel
Written by:
Marvin Samel, Rudy Gaines, and Dahlia Heyman
Running Time:
102 Minutes
ABOUT US:
For more Miami community news, look no further than Miami Community Newspapers. This Miami online group of newspapers covers a variety of topics about the local community and beyond. Miami's Community Newspapers offers daily news, online resources, podcasts and other multimedia content to keep readers informed. With topics ranging from local news to community events, Miami's Community Newspapers is the ideal source for staying up to date with the latest news and happenings in the area. Additionally, the newspaper has exclusive Miami community podcasts, providing listeners with an in-depth look into Miami's culture. Whether you're looking for local Miami news, or podcasts about the community, Miami's Community Newspapers has you covered.