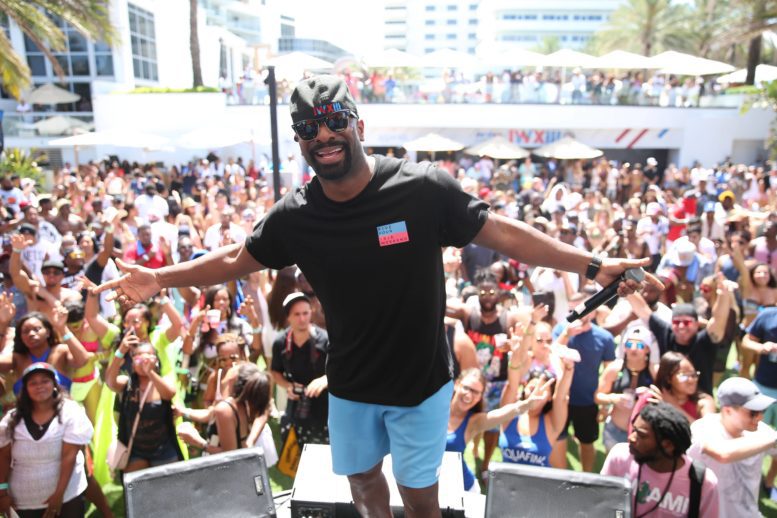 Miami's favorite DJ,  DJ IRIE just wrapped up his star-studded IRIE Weekend, now in its 13th year. The action-packed four-day series of charity  events ran from June 29th – July 2nd  with all proceeds going to the IRIE Foundation which works to empower South Florida's youth. From Guy Fieri to Kevin Hart, this year's IRIE Weekend was the biggest to date.
Events included a golf clinic for the kids of Irie Foundation, the Under Armour celebrity golf tournament, The One Beat Gala with a surprise performance by Nelly, Aquafina's pool party and a birthday brunch for funny man, Kevin Hart.
Aside from the aforementioned celebrities, other stars in attendance throughout the weekend included:  Anthony Mackie, Chanel Iman, Joey Fatone, T.I., Future, Christina Milian, Shawn Marion, Daymond John, Gary Sheffield, Alonzo Mourning, OT Genasis, Sterling Shepard, Hassan Whiteside, Rashad McCants and Shemar Moor.
All proceeds from the weekend's events will support the "IRIE Rhythms Academy" – a brand new community complex for South Florida's at-risk children where they can receive free music lessons and training.
The IRIE Foundation seeks to empower South Florida's at-risk youth to lead productive lives through mentorship programs, cultural experiences and scholarship opportunities. By following the young people it serves from middle school through high school, the Foundation's ultimate goal is to inspire and encourage its students to graduate high school, pursue higher education and develop into successful adults.